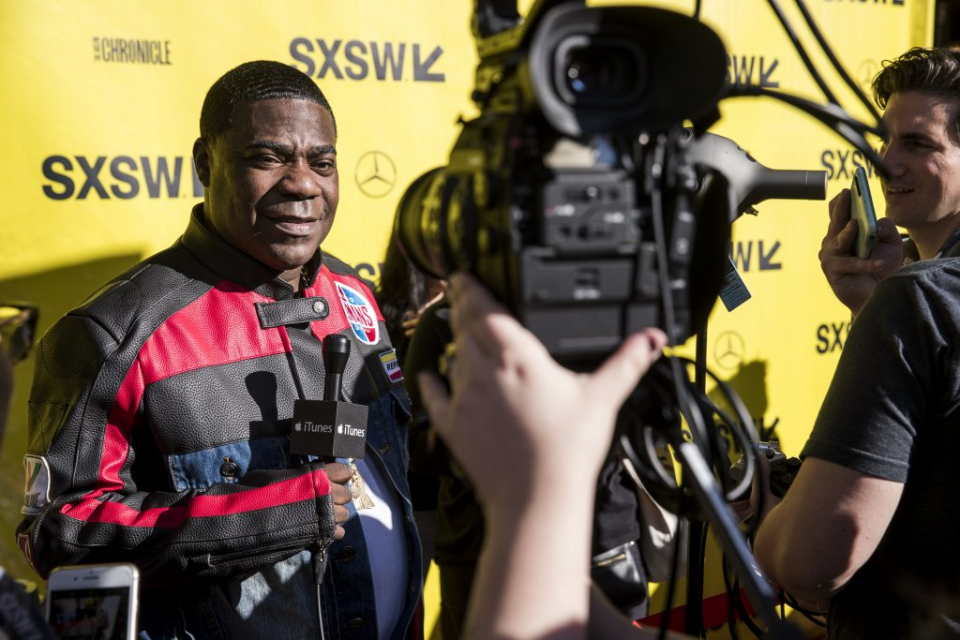 South by Southwest (SXSW) is an annual gathering of conferences and festivals to celebrate the unity of the film and music industry. Events began Friday, March 9, 2018, and will last until Saturday, March 17, 2018. The festival serves as a creative platform to introduce and bring projects to life.
This year, TBS celebrated Tracy Morgan's return to television at
SXSW
. They kicked off the week of events with the world premiere screening of "The Last O.G."
at SXSW
.
The new half-hour comedy series is the first time that Morgan has been on TV since "30 Rock" ended in 2013. Morgan was in a bad car accident several years back that left him in a coma for two weeks, resulting in a long recovery. The show is about Morgan's character Tray, who has been released from prison and has to adjust to the real world, which has changed so much in the years he's been gone. Morgan will be the show's star and executive producer, but he also teamed up with Oscar-winning director Jordan Peele to executive produce the show.
TBS kicked off SXSW with a panel and premiere of the show. Morgan was joined by castmates
Tiffany Haddish
, and Allen Maldonado who attended the screening and mingled with eager fans. The show is set to premiere on TBS, April 3, 2018, at 10:30 p.m.