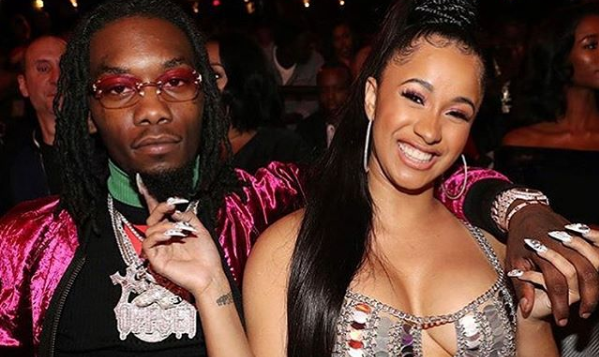 Rap sensation Cardi B is pregnant right now and is due to deliver her baby this summer, the media is reporting.
The "Bartier Cardi" singer, 25, is on schedule to deliver her first child in the first week of July, sources close to the singer told TMZ. The father is, of course, rapper Offset of the Atlanta-based hip-hop group Migos.
Despite being past the halfway point in her pregnancy, Cardi, unlike Beyoncé, will not let being preggers stop her from performing at Coachella. If you recall, Beyoncé took a break from performing last year around this time in order to successfully deliver her twins with Jay Z.
The Bronx, New York-bred Belcalis Almanzar will be close to seven months pregnant with the baby when she takes the stage next month at Coachella in Indio, California.
No one is saying what Cardi will wear to try to cover up what will be a very conspicuous baby bump by the time she is scheduled to perform.
The publication made note of the fact that the usually scantily attired Cardi B traded in her skin-revealing outfits for a very conservative appearance at the iHeartRadio Music Awards last week.
TMZ claims to have broken the story when the entertainment publication said Cardi's people told nightclub staffers she's pregnant during Super Bowl weekend in February.
Cardi B has since denied it, and Offset followed suit, but the publication feels comfortable in stating that the "baby train's full steam ahead."