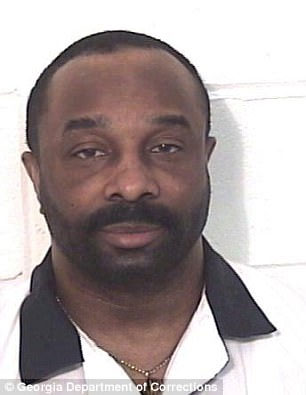 The nights of September 1977 to April 1978 were deadly in  Columbus, Georgia, as nine elderly White women were robbed and raped. Seven of the women were murdered in their homes, strangled with their own stockings, and two survived.
Columbus is a thriving major city just an hour's drive south of the Atlanta metropolitan area. The biggest employer in the city is the U.S. military. The city is the home of Fort Benning and is deeply rooted in Southern culture. According to the Columbus Museum website as "many as 90K slaves, almost half the entire population of the lower Chattahoochee River Valley of Georgia and Alabama called the region home."
So when a Black man named Carlton Gary was arrested six years after the last murder in 1984, it was a big deal and he was nicknamed the "stocking strangler" by White media outlets. Gary was tied to one of the crime scenes when he was caught with a gun that was reported stolen during one of the home robberies. He maintained that he was present for the robberies but another man committed the rapes and murders. Gary was ultimately convicted of malice murder, rape and burglary for the 1977 deaths of 89-year-old Florence Scheible, 69-year-old Martha Thurmond, and 74-year-old Kathleen Woodruff. He was sentenced to die by lethal injection for his crimes and sits on Georgia's death row.
In a 2009 clemency motion hours before his last scheduled execution, his lawyers were able to present evidence that semen found on the clothing of the victims and did not match his, as well as a footprint that was not his, was at the crime scene. Gary was given a stay of execution as his lawyers continued to gather an incredible amount of evidence that may show Gary was innocent. On Wednesday, the state of Georgia gave their answer and by Friday morning of this week, Carton Gary will be dead by lethal injection.
His lawyer, Jack Martin, issued the following press release to the press on Wednesday: "Carlton Gary is scheduled to be executed this Thursday by Georgia, despite the fact that physical and scientific evidence developed long after his trial proves that he is likely innocent of the crimes for which he was sentenced to death, including DNA evidence that the only eyewitness identifying Gary at trial was mistaken in her identification. Despite this compelling evidence of innocence, the Georgia courts have refused to intervene."
If Gary is executed tonight, he will be the first prisoner put to death in Georgia in 2018.