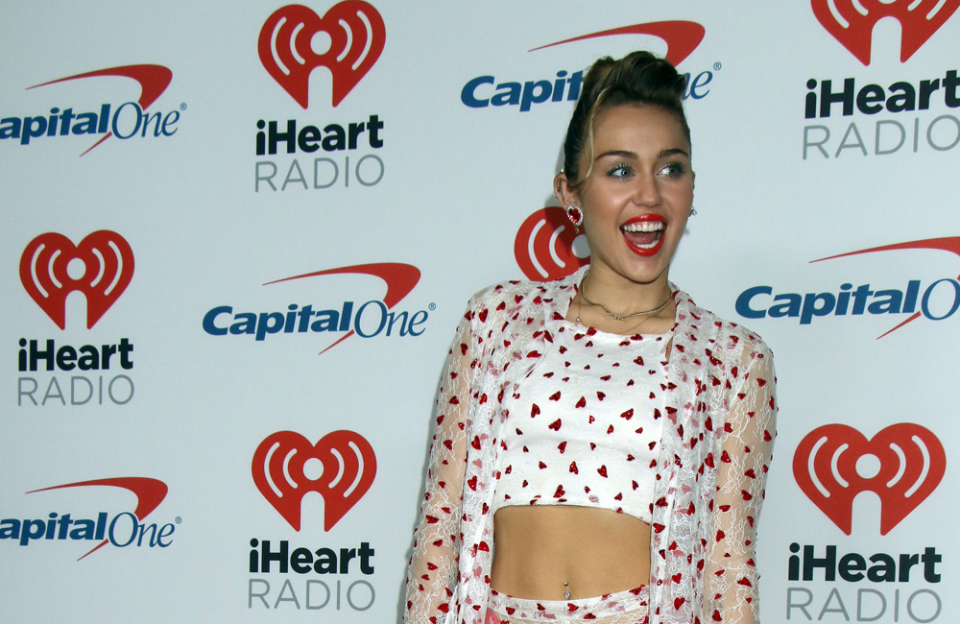 Miley Cyrus is reportedly being sued for $300M over her chart topping hit "We Can't Stop."
The 25-year-old singer — whose single hit the number one spot in the UK when it was released in 2013 — has been accused of stealing the track by a Jamaican musician, who is seeking to stop all further performances and sales.
According to TMZ, Michael May — who performs under the name Flourgon — has claimed that Miley stole "unique and creative lyrical phraseology in order to establish an overarching and pervasive theme … in the realm of self-discovery and self-governings."
He points to his own 1988 song "We Run Things" and has argued that the pop star borrowed from it heavily for her own track.
According to Reuters, May has accused the singer of misappropriating his material, pointing to the phrase "We run things. Things no run we," while Miley sings, "We run things. Things don't run we."
In the court documents, May notes he won "formal copyright protection" in November with the US Copyright Office for all musical arrangements in his song.
The lawsuit also argues: "[Cyrus' song] owes the basis of its chart-topping popularity to and its highly-lucrative success to plaintiff May's protected, unique, creative and original content."
Representatives for both Cyrus and Sony are yet to respond to their request for comment.