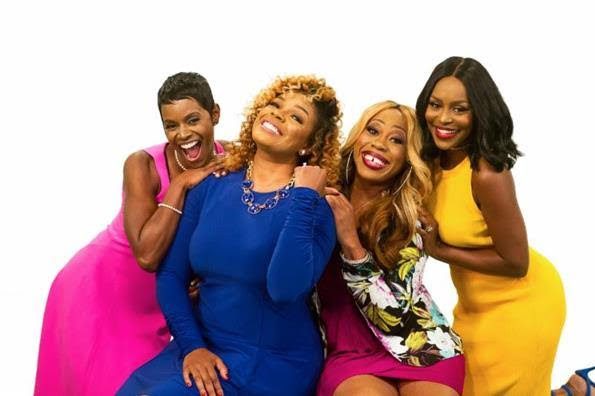 "Sister Circle" is a live, daily talk show hosted by a panel of four female hosts – Quad Webb-Lunceford ("Married To Medicine"), Syleena Johnson ("R&B Divas"), TV host, sports reporter and radio show host Rashan Ali and stand-up comedian Kiana Dancie which airs weekdays from 12 p.m. to 1 p.m. ET on TV One. On today's episode, during the "Do kids complete marriage?" segment, Webb-Lunceford responds to some shade thrown by her reality TV cast mates who are overly concerned with her reproductive decisions.
In the clip, Webb-Lunceford shares that she absolutely wants to be a mother some day. On this seasons, fans watched as her marriage to Dr. Gregory Lunceford takes an unforeseen turn towards a possible divorce. Part 2 of the Season 5 reunion airs tonight.
Check out the clip after the jump.