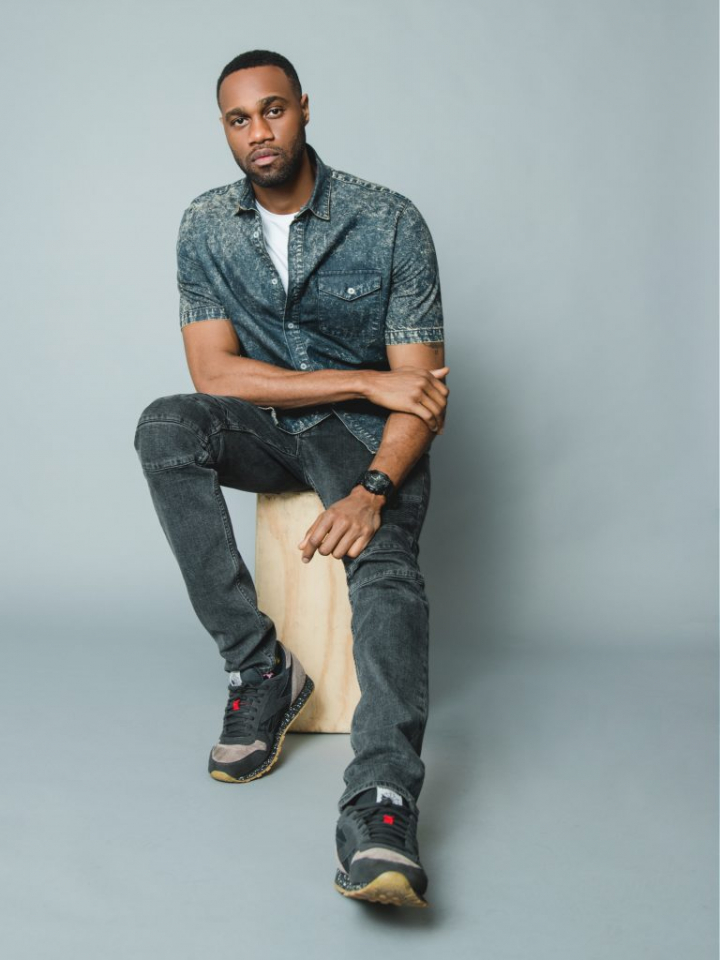 Director James Bland is back with season two of his hit web series, "Giants." Season two picks up with best friends Malachi (James Bland), Journee (Vanessa Baden Kelly) and Ade (Sean Samuels) navigating through life's ups and downs while wrestling with their personal "giants." James spoke in-depth about the process of creating the sophomore season.
What have you been busy with since the conclusion of the first season of "Giants"?
For me, "Giants" has been nonstop for the past three years. We finished season one, and when we launched the season finale, we put up a crowdfunding campaign to start raising money for season two. We made the decision to do a season while season one was still being released to the world. There hasn't been a gap for me to be able to do a ton of projects since then; however, I did play Easy Mo Bee on "Unsolved: The Murders of Tupac and The Notorious B.I.G." on USA Network. I did this while shooting season two of "Giants."
What new perspective did you gain from the first season to the second?
There are a ton of things that I learned from both seasons. Not only did I grow as a writer, but in addition, I had the opportunity to receive feedback and comments from fans about topics that resonated with them. Going into season two, I wanted more voices involved in the creative process. Myself, along with three other writers collaborated, and decided the storylines for each character. I became more inclusive with season two so the show could have a well-rounded voice and perspective. Being that I'm the showrunner, I still have total creative control, but this season has been extremely collaborative from all aspects.
What are some of the advantages of being an actor on "Giants," and being the show creator?
The biggest plus for me is that I created the main character, Malachi. As the creator, I get the opportunity to play a character I created which is a privilege that a lot of actors don't get the opportunity to explore. I really understand the nuances of this character. I understand the process in which he was created, so I'm able to take that knowledge and bring him to life. Most actors get a script, then do the work in terms of getting in character, but I get to flesh out my character in the writer's room. I get to do the work while writing the script.
How do you continue to keep "Giants" relatable for millennials?
With "Giants," you get to see behind the curtains. Social media is very limited because you don't know what it took for that person to get there. This show is about Black millennials, so it was important for me to portray an honest depiction of what our journey looks like. There may be folks who have it together, but there's also a large community of us who don't have that luxury, so this is who that show is for. I want "Giants" to be honest, and tell a story of the world around me, and I feel like I've done that.
Jussie Smollett ("Empire") is the executive producer of "Giants," while Issa Rae's ("Insecure") YouTube channel Color CreativeTV houses both seasons. Check out episode five of "Giants" on YouTube.
https://www.youtube.com/watch?v=3ojrq6iBiHc