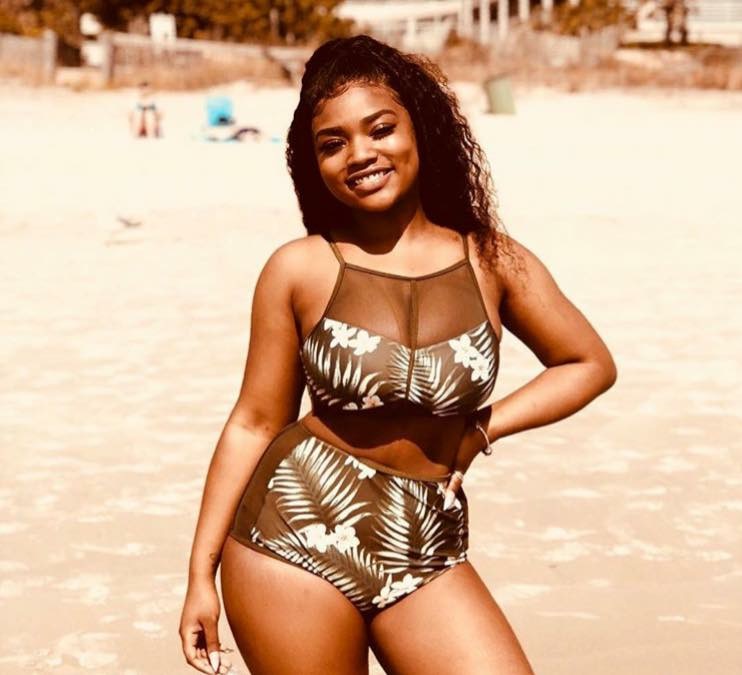 Summerella is a 22-year-old viral star. If you follow social media trends at all, you've seen the pretty brown-skinned girl grow into a beautiful young woman through her Vine, Youtube and of course Instagram platforms. With over 6M followers collectively, the young Atlanta native is obviously one of the biggest influencers in the world. What makes Summerella stand out from her social media peers is her transparency and ability not to take herself too seriously. Summerella's new single, "Kola Kola," captures this perfectly, using humor to showcase her strong points and making light of what some may think are flaws.
In her single, Summerella mocks the social media standard of perfectly snatched, nipped and tucked models and suggests that there is nothing wrong with a sweet girl with a pretty face. In fact, Summerella admits to having a "realistic body" proudly and says she is pretty enough to be a model. The song suggests that women shouldn't have to go under a plastic surgeon's knife in order to be considered attractive.
"Kola Kola" hit iTunes' top five less than 24 hours after being released. Hopefully, the lyrics will invoke laughter but also act as a reassurance for young women who like their natural bodies and don't want to feel pressured to have plastic surgery. Summerella's early success with the single is due to her superpower ability to take what someone else deems an insult and flip it into something laughable.
Check out the lyrics to the song:
"I may not be shaped like a koka kola bottle
But I got a cute face and
I really should model- should model
I feel like I'm not good enough for you
My body don't define who I am
Cute face small booty yeah that's the gang
Yet I'm nasty too so say my name
If my body was done would you like me?
If I looked like her would you like me?
If I got my waist slimmer, my booty bigger
Would you finally call me?
If I got my waist slimmer, my booty bigger                                                                                                                
Would you finally call me? Imma cute girl with a realistic body                                                                                
Society kills confidence that's the hobby,                                                                                                                       
Up in the gym like you worked for that body
I'm eating my snacks watching you from the lobby..."
The song is a great message for millennial women who no doubt feel pressure to constantly appear "picture perfect." Hopefully Summerella's message will resonate with young women struggling internally with their external appearance. Besides the message, we noticed Summerella has an amazing voice. "Kola Kola" is just the beginning for this young woman who is sure to dominate music much like she has social media.
You can follow Summerella via Instagram at @_Summerella_ and check out the entire single here: