Jacquees arrested in Miami for driving a Lamborghini while Black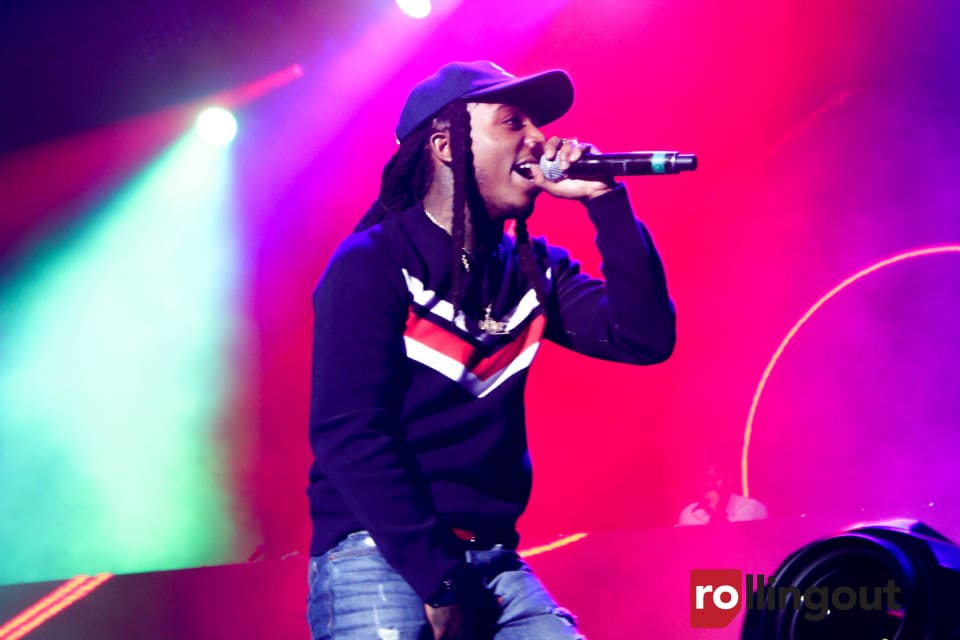 Sometimes there is a price to pay for being young, Black and wealthy. Jacquees was the latest victim of driving while Black.
The R&B crooner was pulled over by Miami Beach Police Department during a traffic stop. Police allegedly stopped him for driving his Lamborghini without a seat belt.
Officers claimed that he refused to hand over his license.
Dozens of people were on South Beach during the incident and shot video at the scene. Police officers eventually decided to arrest Jacquees. During the arrest, one officer forcefully yanked Jacquees by his arm before placing him in the back of the police car.
Several people on the scene yelled at police using force against Jacquees.
It's obvious that Jacquees was being harassed by police for driving a Lamborghini while Black. He was sent to jail and charged with failure to obey a lawful command and not wearing a seat belt. Both charges could have been handled with a traffic ticket.
It's possible that Jacquees could sue that Miami Beach Police Department for using excessive force during an arrest.
Jacquees bonded out of jail several hours after being arrested.
View video after the flip  *NSFW
Smh reasons why 12 isn't respect!!!! @Jacquees hope your out today ❤☺ pic.twitter.com/P665QHWtV5

— Ritaaa 🥑🇩🇴 (@Tripyynation) March 21, 2018