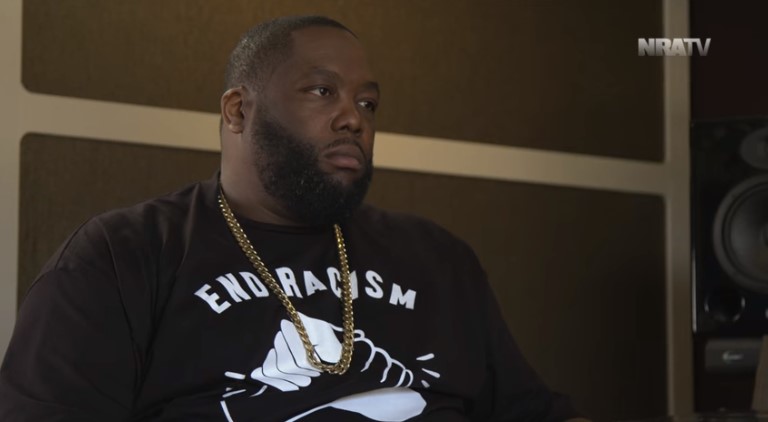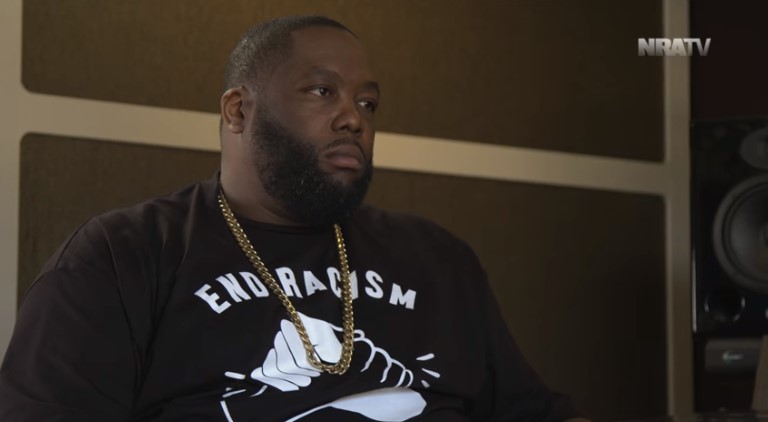 Killer Mike shocked pop culture, including many urbanites, when the veteran rapper and entrepreneur appeared in a new video that appears to support the National Rifle Association's (NRA) stance on gun ownership.
In the video, the Atlanta-based lyricist and activist, born Michael Render, articulates his unequivocal support for the 2nd Amendment to the U.S. Constitution.
"I have worked as a tireless advocate for children and women in my community and I've also worked with gun groups like Georgians Against Gun Violence that are not the most pro-Second Amendment [organizations]," he said. "But I said, 'If there's a table to be sat at, the gun owner needs to be there.'"
"You can't continue to be the lackey," he continued, derisively dismissing the "woke" as anti-gun individuals. "You're a lackey of the progressive movement, because you've never disagreed with the people who tell you what to do."
Perhaps most controversially, the Run the Jewels band member said he absolutely forbade his children from participating in student walkouts protesting gun violence under any circumstances, lest they risk being run out of his home.
"I told my kids on the school walkout, 'I love you, [but] if you walk out that school, walk out my house,'" he said. "We are a gun-owning family, we are a family that my sister farms, we are a family where we'll fish and hunt, but we are not a family that jumps on every single thing that an ally of ours does because some stuff we just don't agree with."
To show that he is a man who is principled, Killer Mike also discussed how he helped his daughter, a student at Savannah State University, procure a handgun and get firearms training following a shooting on the campus recently.
To make his point even more clear, especially to the many who came after him after this video went viral, Killer Mike posted a quote from legendary gun advocate Robert F. Williams of the organization Negroes With Guns on Instagram: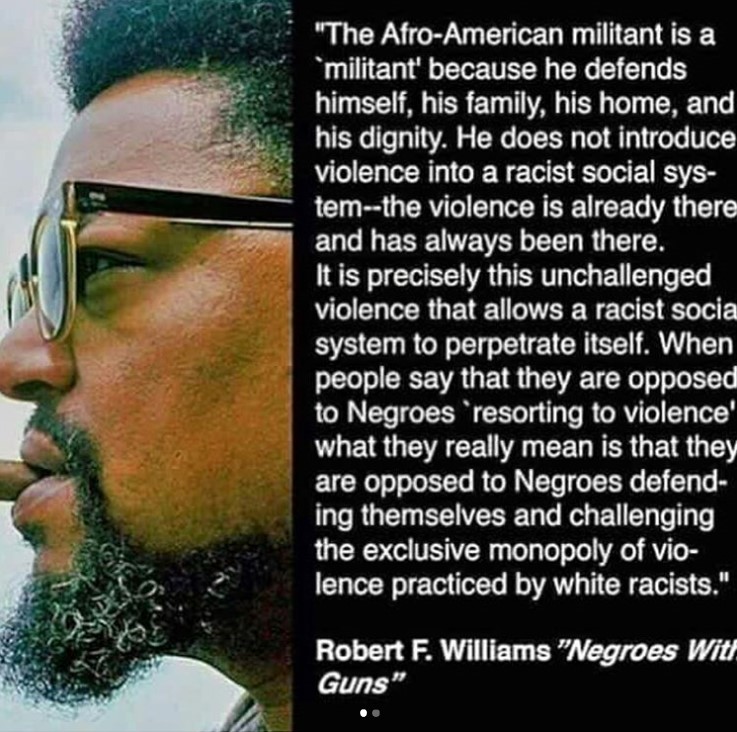 Killer Mike added this caption under the post: "My Opinions on Black Gun Ownership are based on the brutal history my people share with this country. Read and research #RobertFWilliams #NegrosWithGuns until u do u cannot be an ally of mine or possibly understand my personal perspective. Love and Respect to all."
Killer Mike is a known longtime supporter of the NRA, appearing on Tavis Smiley's PBS talk show to discuss his advocacy of controlled gun ownership.
Check out his video for the NRA below with avowed NRA member Colion Noir. It was published on the day of the March for Our Lives rally protesting gun violence in schools in Washington, D.C. and throughout the country. And then check out the furious debate about Killer Mike's stance erupt on social media.
#KillerMike is the perfect example of having good intentions but not totally thinking things through before acting on them. He preached about being used as pawns while being used as a pawn.

The #NRA does not care about black folks gun rights. See #PhilandoCastile #WakeUp

— The Mad King (@RJH151) March 24, 2018
Yo! That damn horseshoe theory strikes again. #KillerMike appearing in an NRA video. He should be ashamed of himself. What an asshole. #BlackCardRevoked

— Lynn (@lynnv378) March 25, 2018
Killer Mike should know the NRA never gave a damn about black lives. See Philando Castile. #NRA #KillerMike

— T'Challa Kahn (@EmperorWudan) March 24, 2018
It is now time to UNFOLLOW "Killer Mike". #KillerMike is Ben Carson's cousin, Tomi Lahren's sugar daddy, The NRA's "BlackChild", & Donald Trump's "Do Boy". pic.twitter.com/EVPEnMImQ8

— John Richardson ♑ (@Solomon33John) March 24, 2018
So because of our skin…we MUST all have the same opinions? HOW? Killer Mike's black gun ownership/NRA interview aren't wrong. #KillerMike

— Kelly Hernandez (@xioee_) March 25, 2018
#killermike was a big reason keisha bottoms(black woman, mayor of atlanta) was elected. he's a huge advocate of banking black and has been puttin in WORK in our 'communities' for YEARS. soon as the man has a difference in opinion, yall demonize him .

— HAZE (@SherrodMyrion) March 25, 2018
Aaaaand now I check twitter to see that #KillerMike is in the sunken place pic.twitter.com/Y1YkZJUN5w

— Mica (@SecularSass) March 25, 2018