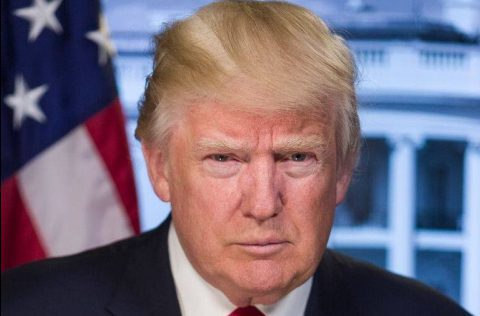 Donald Trump is sending Liberians back to west Africa.
The 45th president is ending the delayed deportation protection status for Liberians who fled their country's civil war and had been living in the United States since the early 1990s.
The Trump administration says political conditions in Liberia have improved to such a degree that it is "no longer experiencing armed conflict and has made significant progress in restoring stability and democratic governance."
The memorandum, which was signed by Trump and released by the White House communications staff, reports The Guardian, continues on saying, "Liberia has also concluded reconstruction from prior conflicts, which has contributed significantly to an environment that is able to handle adequately the return of its nationals."
Liberians had been given a Deferred Enforced Departure (DED), which was last extended by then President Barack Obama. However, the DED is due to expire on March 31, according to the Associated Press. Trump orders the deadline to be extended another year in a "wind-down" effort before DED officially ends for Liberian nationals and they have to depart the United States.
The DED originated in 1991 in part through a grant of Temporary Protected Status (TPS); certain Liberian nationals were eligible for DED, which allowed them to flee their country because of the bloody civil war and receive refuge status in the U.S.
Former President Bill Clinton first authorized the DED for a 1-year period after Liberia's civil war had ended. After the armed conflict came to a close in 2003, the DED for Liberians effectively ended in 2007, but former President George W. Bush then directed that DED be provided for 18 months to certain Liberians in the U.S. Bush told Homeland Security to issue procedures for granting work authorization to DED-covered Liberians.
Obama extended the DED multiple times — in 2009, 2010, 2011, 2013 and in 2016 — due to "compelling foreign policy reasons," the Guardian reports, which included fragile economic conditions and, especially, the outbreak of the deadly Ebola virus in 2014.
DHS will now conduct a 12-month wind down period in order to provide Liberia's government time to "reintegrate its returning citizens and to allow DED beneficiaries who are not eligible for other forms of immigration relief to make necessary arrangements and to depart the United States."
During the 12-month window, certain current Liberian DED beneficiaries may remain in the United States, but Liberians are now likely to face deportation after the expiration of their protected status.