On March 27, Atlanta creatives gathered at Two Urban Licks to celebrate creative director and set designer Marina Skye's birthday, presented by Hendrick's Gin.
Unlike other gins, Hendrick's Gin offers a smooth taste that is more of a complement to fruity drink mixtures, rather than an overbearing spirit that takes away from the essence of a cocktail. More interestingly, the branding of the company reflects the smoothness and class of the drink and the spirit of Atlanta.
Darius Hines, senior brand manager with Hendrick's Gin, talked to rolling out to explain how Atlanta plays a role in the company's marketing. 
So let's talk about this event tonight. What brings you out tonight?
Hendrick's has a very innovative and creative spirit, and we wanted to come to Atlanta and collaborate with those that are like the brand, those that are doing things differently, defying conventions, and just celebrate what they're doing.
Why is it important to come to the Atlanta market?
Atlanta is a very different market from the rest of the cities in the U.S. It's extremely creative, not to say that other markets aren't, but the creative class here is different from anywhere you find in the U.S. So, if we're going to go someplace, this is definitely the place to go. Everybody is doing different things, pushing culture forward in different ways, and that's the thing we want to be a part of and celebrate, because that's our spirit, as well.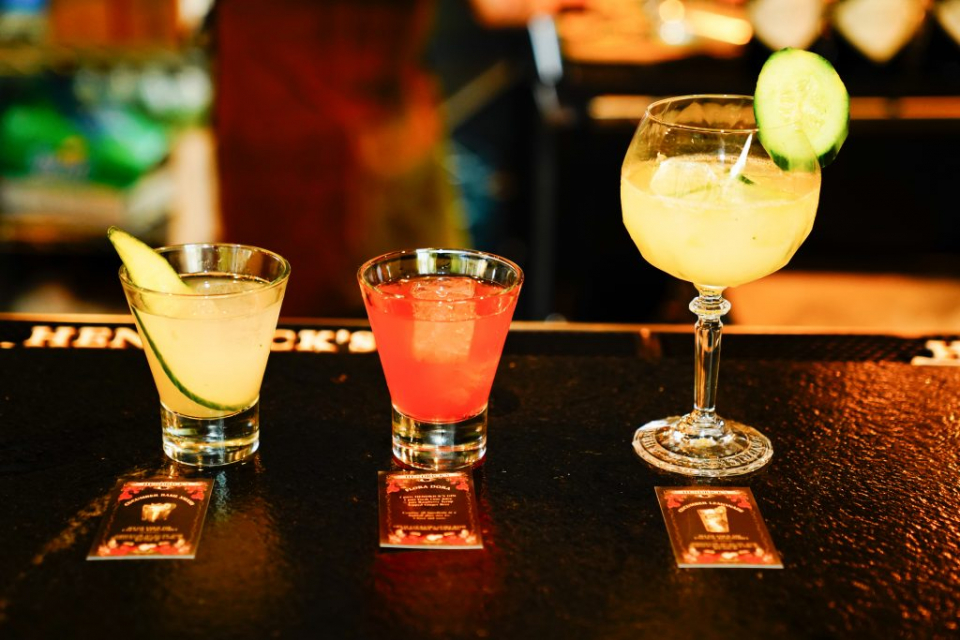 Talk about the cocktails that are featured today.
So we had like the gin and tonic, classic cocktail, the Flora Dora. We had the cucumber lemonade, which is very refreshing. Simple cocktails that you can make at home, but are very delicious. The thing is making sure that people taste the notes and appreciate the liquid, but it's not too complicated to make. Gin is a sophisticated, complicated liquid, but [I make] sure that everybody can enjoy it in a certain way.
For anyone who wants to be in your shoes one day, what's your advice?
If you're passionate about brands and creating strategies, and moving a brand forward, brand marketing is the thing to do. There's so much that goes into it, but you have to have a passion for it. You have to love your brands, believe in your brands, but most of all, you have to love what you're doing. I love what I do, and I put everything into it.
View images of Marina Skye's birthday, presented by Hendrick's Gin:
Photos: @jay.lenard