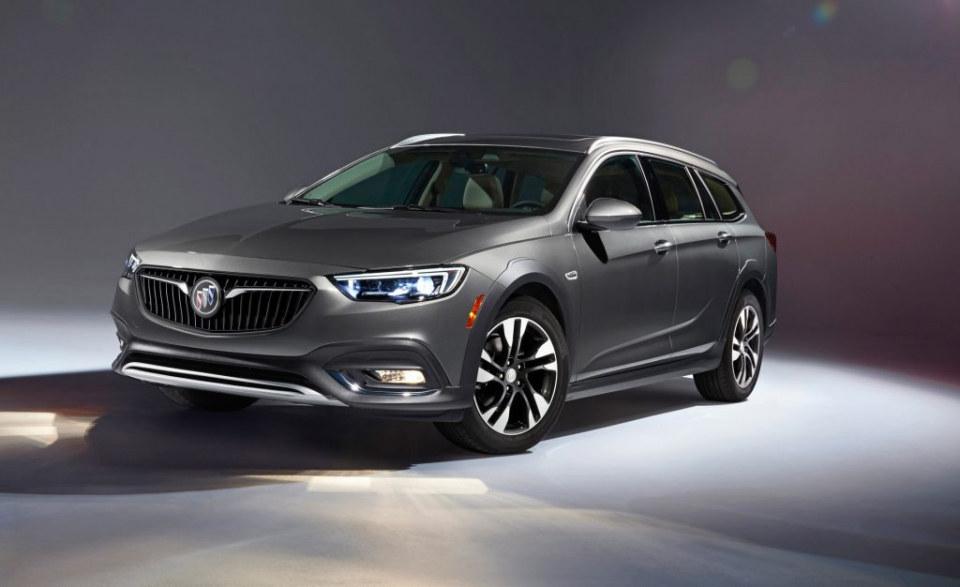 Holy Week is commencing. Good Friday is today. And, those holidays' sports equivalent for men's NCAA fans (blow the whistle), Final Four is here. This weekend marks the semifinal games as 11th seed Loyola-Chicago takes on Michigan and Kansas and Villanova try their hand at another win, they will have all eyes on them. It was just over a week ago that this writer was enjoying the NCAA #SweetSixteen and #EliteEight here in Atlanta at Philips Arena. At that time, I had the pleasure of test driving the 2018 Buick Regal TourX.
This AWD luxury wagon was a scene stealer for sure. With its panoramic roof, amazing sound system and dual chrome exhausts, spectators couldn't take their eyes of us as we cruised the streets of the Atlanta, trekking from the east side through Buckhead and downtown Atlanta to witness the college b-ballers battle for the national championship.
The real champ was on the road. I had the pleasure of showcasing a fully-equipped TourX complete with faux-wood trim and leather-­wrapped panels with contrast stitching. The relaxed ride met serenity at every red light thanks to Buick's QuietTuning, an engineering process that banishes unwanted road noise from the cabin.
As far as cabin space, I did a day-trip with the in-laws for our routine round-robin grocery shopping trip. We hit our normal three chain grocery stores – Walmart, Aldi and Sprouts – and they were tickled at how far Buick has come with a classic American car like the Regal in terms of space, comfort and being a family vehicle – a station wagon of all things – that had sex appeal. We didn't want the afternoon to end.
Push it real good (in my Salt, Pepper and Spinderella voice). The 2018 Buick Regal TourX is as smooth as shea butter when it comes to acceleration. I had the pleasure of testing the eight-speed automatic transmission as it was a light and nearly traffic-free Saturday on the Interstate. Oh boy! It goes from zero to 60 miles per hour in 6.3 seconds and it reaches… Just in case there are some state trooper's eyes on this feature, we'll just say this baby has chutzpah and can manage a significant amount of torque and power with ease. The end.