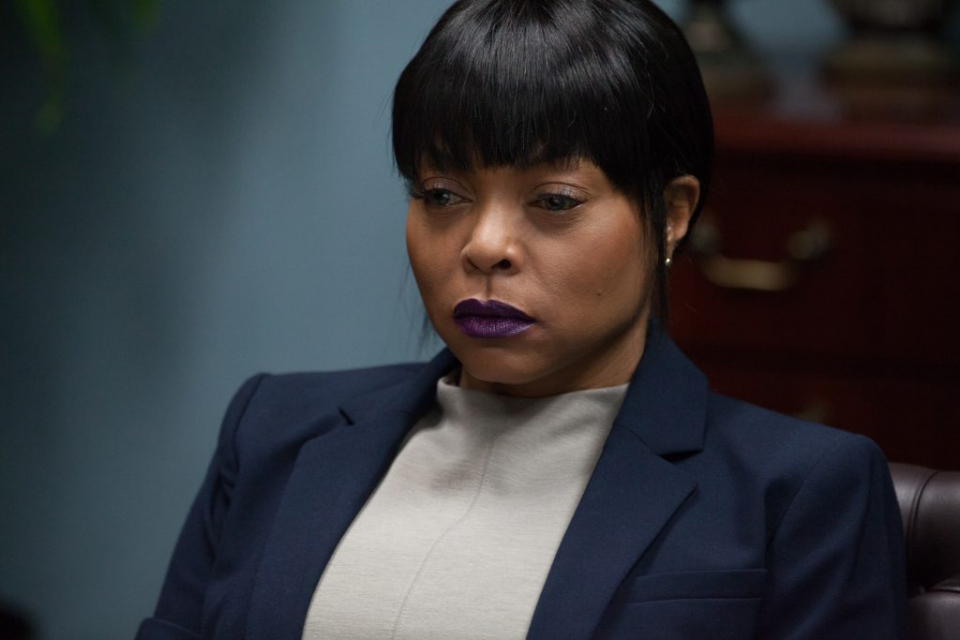 Taraji P. Henson is in a zone. Not only can fans see her as Cookie Lyon on the highly-rated FOX series, "Empire," in new episodes, but she is also on the big screen starring as Melinda in Tyler Perry's Acrimony. Although the two characters are different, they do share one important similarity: they believed that their man has scorned them.
Melinda and Robert, played by newly certified hottie Lyriq Bent, most recently seen in Spike Lee's Netflix series, "She's Gotta Have It," met in college. Flashbacks of a young Melinda played by Ajiona Alexus and Antonio Madison as a young Robert give us the history and backstory to the couple's present-day relationship. Through those, we learn that Robert's ambition has played a major role in the marriage and has taken a heavy toll on Melinda. On "Empire," Cookie has largely moved on from her pain, Melinda, however, is fresh in hers and her response gets a lot crazier than Cookie has ever gone.
It's a role Henson felt compelled to do in spite of her tight schedule with "Empire" largely due to Perry's passion for the film. "He wanted to do something different," the D.C. native explained via telephone from New York City as she promoted the film. "He'd never done a thriller before and he also said this is my Glenn Close in Fatal Attraction moment and I couldn't say no to that."
Despite literally shooting the film in just days, Henson throws her all into Melinda capturing a variety of emotions through every part of her being. "I can pretty much do anything if I'm passionate about it," Henson explained. "If it's a script and a character that I'm really passionate about, I'll do the work to go wherever I need to go. I'm pretty much uninhibited when it comes to the craft.
"When you take on a role, you're taking on the life of another human and bodies do weird things when you're mad, when you're sad, when you're enraged, when you're in love, your body responds."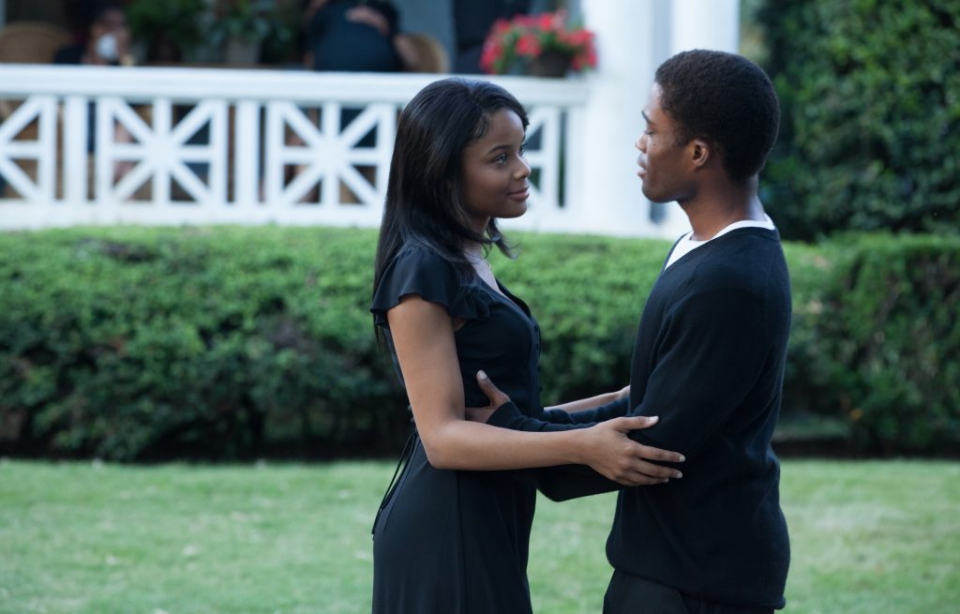 Watching Henson and playing another side of her characters has been great for Ajiona Alexus, the Alabama native who also plays a young Cookie on "Empire." "Just watching Taraji and how she's so true to her character, that's what kind of helps me to realize it's important to make the character come to life," Alexus shared via telephone from Los Angeles.
Melinda and Robert's relationship face other challenges. No one else seemed to be rooting for them and that also took a toll. "It's unfortunate for Melinda that she didn't have good friends in her corner," Henson lamented. "Like I was single for a very long time. I was never the girlfriend to tell my friend leave your man.  I don't want you to be single like me. I've never been married. I don't know what it is to be divorced so I'm not going to advise you of that. I was never that girl. So it's unfortunate that Melinda didn't have any friends around her."
Unfortunately, Melinda's married sisters aren't very supportive either. In fact, they are downright hostile to her relationship and marriage to Robert. But Robert does let his ambition consume him. "At some point, he left Melinda for his dream," Henson said.
After the relationship ends, as the trailers tease, Melinda just breaks. "I know what broke Melinda," Henson offered. "The fact she was mad at herself because she bailed out too soon."
Ultimately, it's the lack of faith in their union that tears Robert and Melinda apart, suggests Henson. "One was fighting for the relationship and one wasn't," she explained. "You can't be in a relationship by yourself. You need the other partner to participate. That's the only way it's going to happen."
"Acrimony" is in theaters now.