Two Baton Rouge Police Department officers, Howie Lake II and Blane Salamoni, answered a 911 call to 2112 North Foster Drive where an anonymous caller reported that a man selling CD/DVDs was threatening him and waving a handgun. Alton Sterling, 37, aka CD Man, was killed in the parking lot of Triple S Food Mart in Baton Rouge, Louisiana on July 5, 2016. He was shot several times, at close range, within 90 seconds of the confrontation with police, and died. The tragic incident was filmed by a bystander's cell phone and security cameras.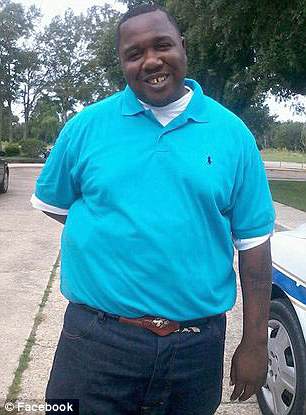 A week ago this year, Louisiana Attorney General Jeff Landry ruled out criminal charges against the officers. No federal charges were ever filed. Graphic bodycam video footage was released on Good Friday, Friday, March 30, 2018. It shows Salamoni yelling obscenities to Sterling, saying, "Stupid a** motherf*****," to a lifeless Sterling.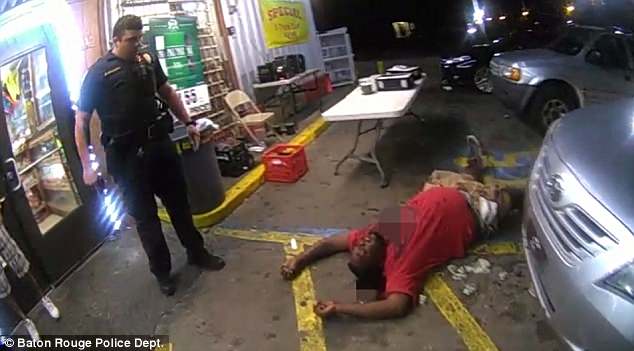 The officers claimed Sterling resisted arrest. But in the video he asks, "What did I do, sir?" Salamoni can be heard screming, "Don't f—– move or I'll shoot your f—- a–. Put your f—— hands on the car."
Baton Rouge Police Chief Murphy Paul described the telling footage as "shocking to the conscience" during a press conference when he announced Salamoni's termination and Lake's suspension for losing his temper.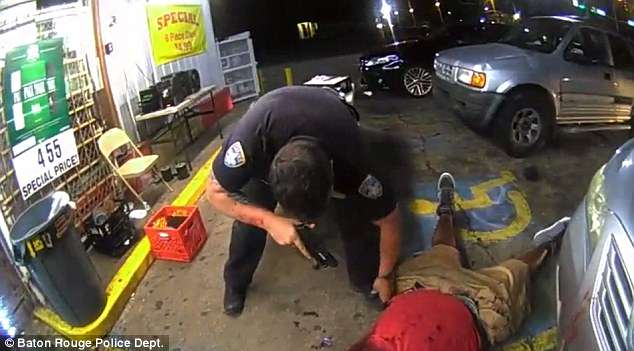 Atlanta-based attorney Christopher Stewart, who's the family attorney, tells reporters, "Today was a troubling day, it was a sad day, but it was a day for truth. Truth that we don't really see too often." He describes the scene as Salamoni coming for Sterling like "a pit bull [that] immediately escalated the entire situation."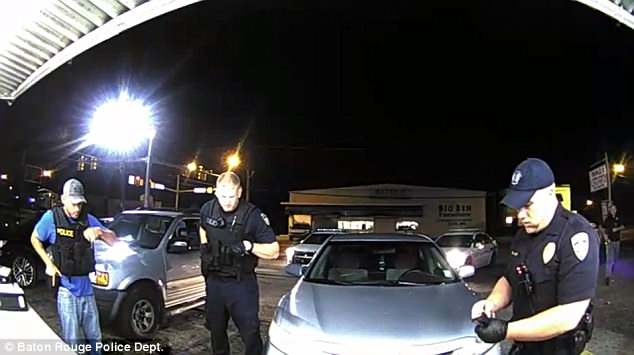 He adds, "It's a tough job; they have to deal with a lot, but (with) high duty comes high expectations. You're not just a warrior but a guardian. You don't just look after white people, you look after black people and Hispanics and Asians and everyone else."
Michael Adams, another attorney for the Sterling family, said this of the video: "Today you saw that Alton Sterling was not some wild, deranged, cocaine-filled, high, big black man who was out of control. The person who was out of control was Blane Salamoni."
Salamoni plans to appeal against the personnel decision.
The anonymous caller turned out to be a homeless man who said Sterling waved a gun after he asked him for money.