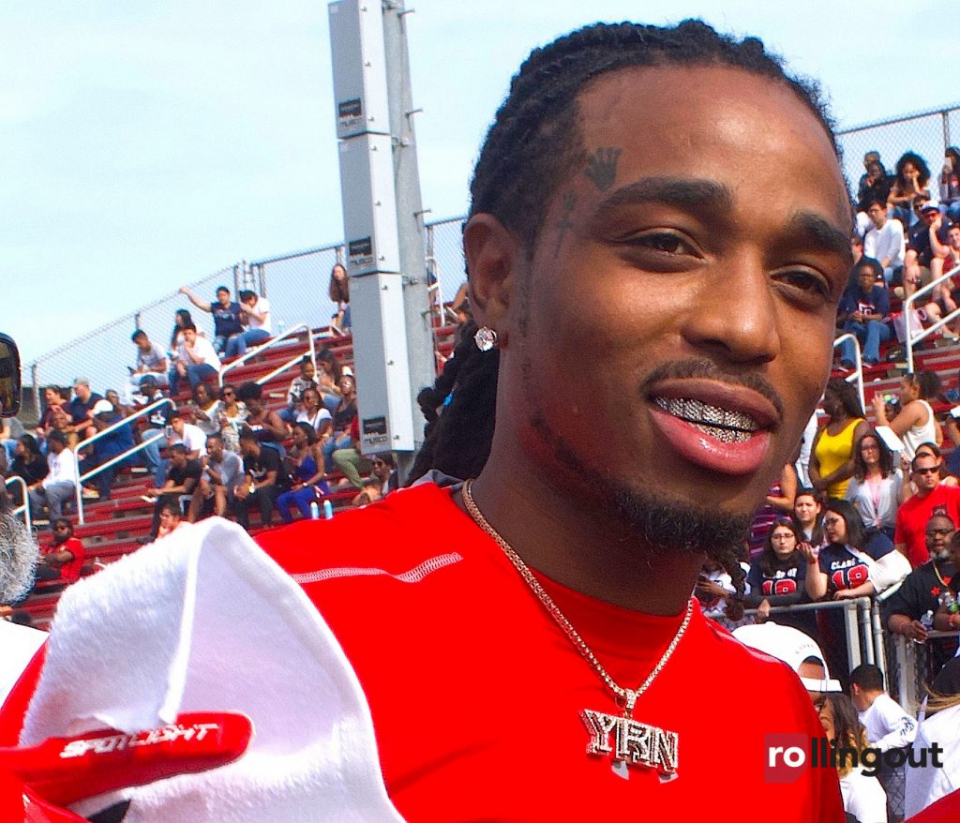 Quavo and the Migos have taken Atlanta rap to new levels. To celebrate his music success and his birthday, Quavo teamed up with Julio Jones to host "Huncho Day" at Berkmar High School.
Quavo returned to the school where he started as quarterback and broke several Gwinnett County passing records.
The Migos' star invited a slew of rappers and NFL players for a game of flag football as Team Quavo competed against Team Julio.
Team Quavo consisted of Offset, Lil Yachty, Rich The Kid, 21 Savage, Todd Gurley, and Von Miller. Team Julio consisted of Ezekiel Elliot, Josh Norman, YFN Lucci, Trouble, and Mohamed Sanu.
Team Julio walked away with the victory in overtime.
Following the game, Quavo presented Jones with the MVP award and also presented a signed helmet to his school.
Check out exclusive photos below:
Photos: A.R. Shaw and Lauren Ashli