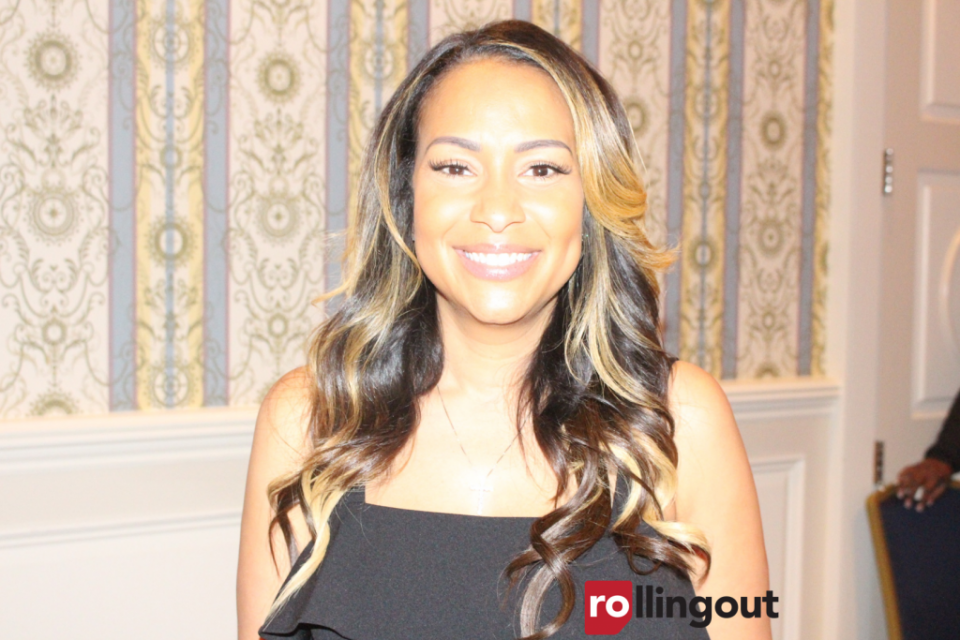 Valeisha Butterfield Jones is the global head of women and Black community engagement at Google where she is responsible for strengthening and deepening the technology giant's recruitment, retention and inclusion practices from an intersectional lens. She's also the co-founder and CEO of the Women in Entertainment Empowerment Network, an award-winning executive, an activist and author of the highly acclaimed book, The Girlprint, a mentorship guide for women to propel their dreams into action.
Jones comes with a plethora of experience as she has worked in a variety of roles, from executive assistant to the president of HBO Sports, to field director for a North Carolina Supreme Court Justice, to an unpaid internship with music mogul Russell Simmons, to working for former President Obama, under presidential appointment, as the Deputy Director of Public Affairs for the International Trade Administration and as the National Youth Vote Director for the 2012 Obama for America campaign.
She has a long list of the accolades as well, as she's been recognized by Forbes magazine, Glamour, Marie Claire, Elle magazine's Top 10 Women to Watch, Essence magazine's Top 40 under 40, Ebony magazine's Power 100, TheRoot100 (twice), Black Enterprise and more. She keeps a super busy schedule as she's the wife of NBA champion Dahntay Jones of the Cleveland Cavaliers and a mom of two, one which she recently gave birth to.
Rolling out caught up with the executive beauty at the Black Enterprise Women of Power Summit where she was a panelist on Codebusters: Crack the Tech Sector with Your Traditional Skills. We discussed diversity at Google, advice for students looking to get into tech, her superpower as a Black woman and more. Check out the exclusive interview below.
Why was it important for you to be a panelist at the Black Enterprise Summit?
Black Enterprise of Women Empowerment Summit is the place to be if you want to engage Black women. From a Black women's consumer standpoint, if you think about our buying power [and] if you think about our voting power, this event is a culmination of all those things. So, the magic and the empowerment in the room and the skills and the leadership are here and it's time for us to collectively come together to engage and empower.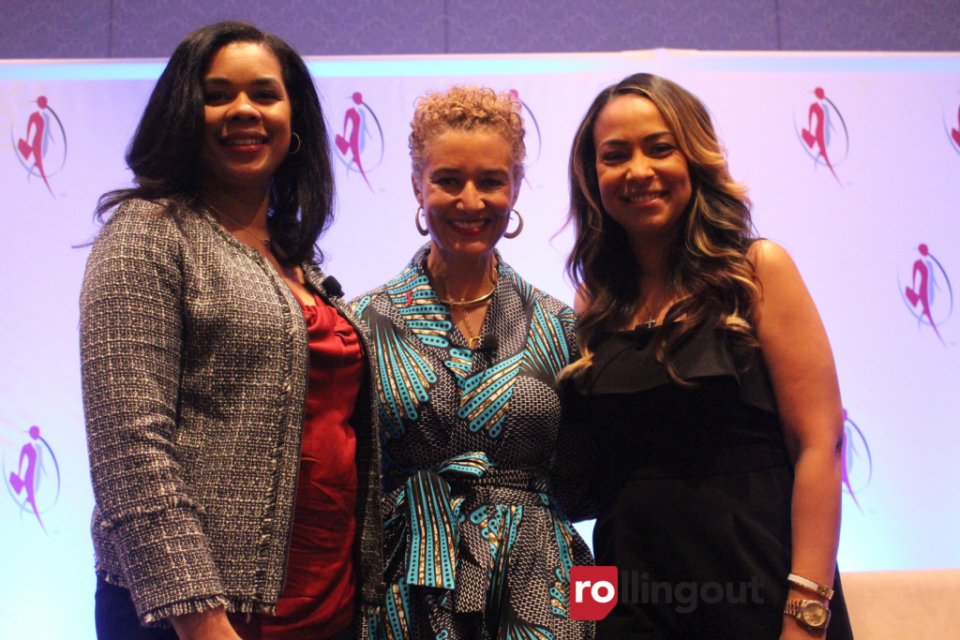 What are some of the steps that Google has taken to increase diversity in tech?
There is no secret that we have a serious diversity challenge in tech. So, Google has taken the next step to hire people like me to really think about what we are doing to bring more people that look like you and me into the room. But, also thinking about the leadership development and making sure that we're getting into leadership positions within the company is key. A part of my work is making sure we are shifting the perception of computer science in the Black community. But, more importantly, thinking about what are the hires that we are making of Black technologists and folks [who] don't work in technology who still have the transferable skills to work in other areas of the industry. So, recruitment is a big thing, retention is big [too], but we're making sure we are closing the gap.
Any advice for students looking to get in the tech industry? What's the biggest advice that you would give to them?
The main thing is first to get your education. If you are a student interested in working for a company like Google [or] working for a tech company; if you are on the computer science track that's great, make sure you're getting your education in that. But even if you're not, still think about technology companies as being an opportunity for you if you're a marketing major, a finance major, an attorney in the making those opportunities are there too. Finally, making sure that you know how to ace the interview. It's so important that you get the education but also how you can leverage and pitch yourself in those conversations so that you can get past that point and land the job.
If you had one superpower as a Black woman, what would it be?
My superpower is to make sure I am not the only Black woman in the room. I want to make sure that I am lifting as I climb and when I look around the room I see other people [who] look like me.