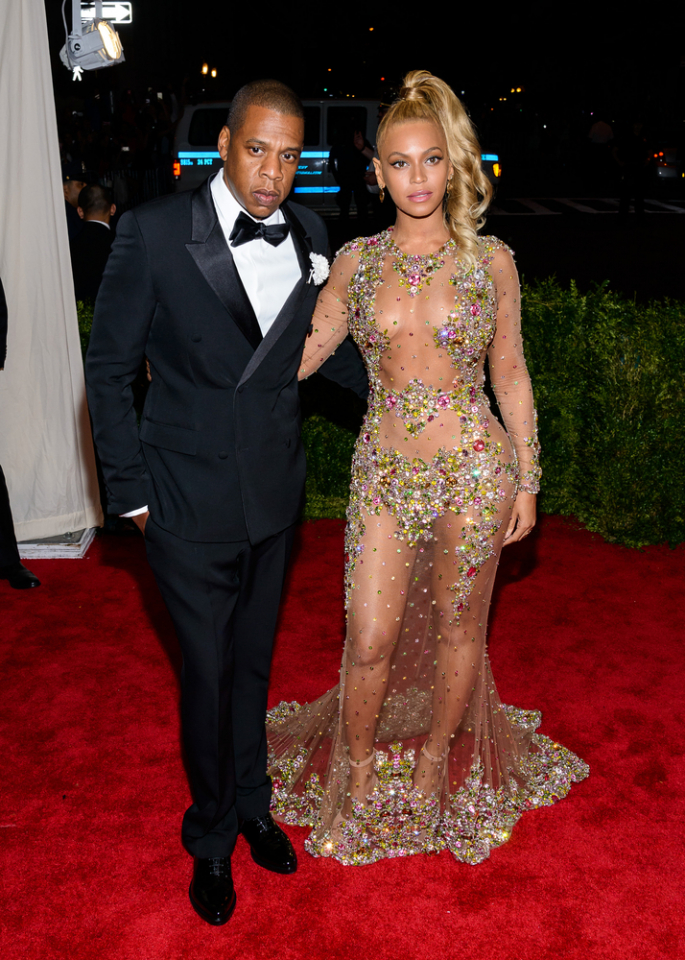 Jay Z and Beyoncé are hip-hop's example of royalty. An intriguing pair, together they have grown as an iconic Black power couple setting the stage for what a marital relationship looks like. It is hard to believe they have been married for 10 years and now have three children. In honor of their 10-year wedding anniversary, rolling out has complied a list of 10 reasons we love this couple.
Their work ethic is unmatched
This couple has made their name in the game by their unwavering work ethic. They make the perfect duo, as they are both the most hardworking people in their craft. Beyoncé is the hardest working woman in entertainment.
Their celebration of Black culture
The couple uses their artistic leverage to create content that contains powerful meaning. Most recently, the couple released their OTRII announcement poster, which embodies references from Touki Bouki, a 1973 Senegalese film. We also remember back when Queen Bey paid homage to the Black Lives Matter Movement when she and her dancers dressed like Black Panthers for the Super Bowl 50 Half Time show.
The couple stands for and supports causes that matter
We all know that this power couple brings in the bucks, but what makes us love them even more is that they share their wealth with the community. Both Jay and Bey have their own philanthropic arms that they use to connect and engage with underserved communities. Jay Z has the Sean Carter Foundation, while Bey has BeyGood Foundation. Beyoncé and Jay Z are known for speaking out and donating funds to the causes that matter to them. Beyoncé and Jay Z headlined a benefit concert for hurricanes Harvey and Irma relief.
Their display of Black love
They have a way of displaying Black love that is like no other. They never miss a date night, they are always seen being affectionate to one another, and even better, they've shown us that they can overcome adversity in their marriage.
The way they travel the world
Since they first started dating, we have followed the couple as they have traveled the world together. We love to hear them rap and sing about their fabulous vacations, but we enjoy the pictures even more. Whether it is boarding private jets, jumping off yachts, or vacationing in Italy, Jay and Bey show us how travel should be done.
Their connection to the number four
The couple has made it very clear that the number four holds power in their relationship. In numerology, the number four means built to last and this couple has definitely exemplified their ability to do so. Both Jay Z and Beyoncé were born on the fourth day of respective months, December and September. The couple was married on April 4, 2008. The couple has matching tattoos with the number four on their left third fingers. Both artists have albums with four emphasized in each.
Their desire to be private in their matters
Aside from their music, what keeps us so enticed with the couple, is their capability to keep their private lives private. We all want to know what the couple is up to, but if they don't want anyone to know, then usually it won't be known. They hold their marriage to a certain standard, keep it private and safe from the thoughts and judgment from outsiders.
The couple's impressive sense of style
Whether it is a black-tie event or they are just out to eat, when this couple steps out, they do not fail to impress. From courtside casual to Grammy after-parties, we can always expect the best style from this couple. They coordinate their styles in the most polished way.
They know how to make an announcement.
No matter what this pair does, they will break the internet, but they have gotten very good at making monumental announcements. The Carters made their grand debut as husband and wife at the first Inauguration of then President and first lady Barack and Michelle Obama. Then they topped that with Beyoncé's exciting pregnancy announcement at the MTV Music Video Awards. From Lemonade to 4:44, this dynamic husband and wife know how to make a statement.