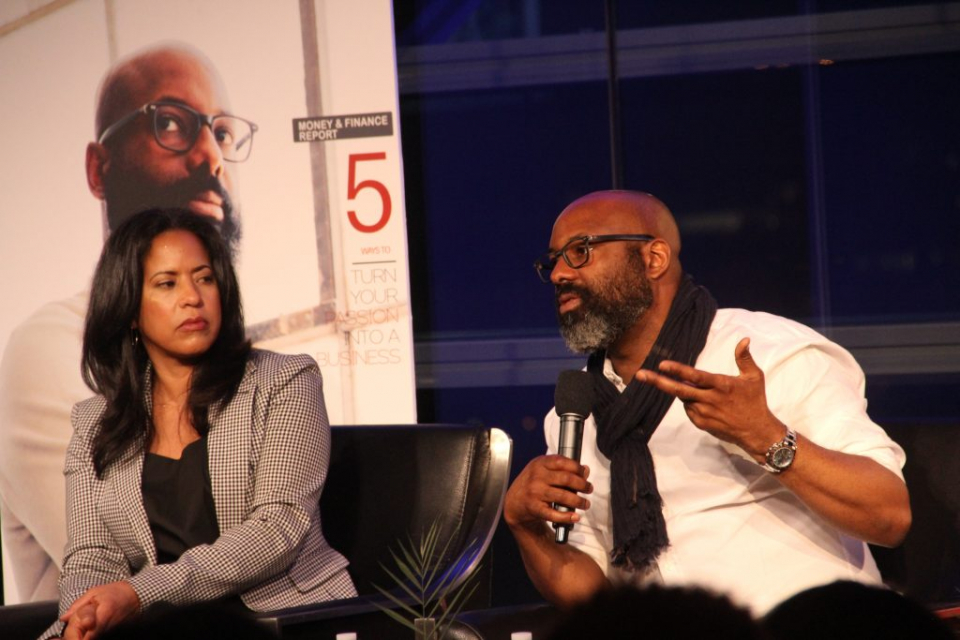 In honor of Women's History Month, Essence hosted a forum to inspire female business leaders. Presented by Toyota and held at the Newseum in Washington, D.C., the event featured an exclusive conversation with Richelieu Dennis, owner of Essence Communications, and president, Michelle Ebanks.
Dennis and Ebanks both shared stories of their journeys to success and gave words of advice to attendees.
"This evening has just been an incredible expression of our journeys," Dennis told our publication following the event. "It's about how we're all taking this opportunity to not just lead within our communities, but to develop them from within and on our own."
In January, it was announced that Dennis and his company, Essence Ventures, had purchased Essence Communications from Time Inc. Prior to acquiring Essence, Dennis served as founder and CEO of SheaMoisture.
"I think the journey is not necessarily about the industry or the space, it's more about the intent and impact you can have on your community," Dennis said about the future of Essence. "So going to where we've been in beauty to now adding media to that is not necessarily about the journey of going from one industry to another, it's a journey about how we serve our community better and the more verticals that we can enter in to do that service."
View exclusive images below:
Photos: A.R. Shaw