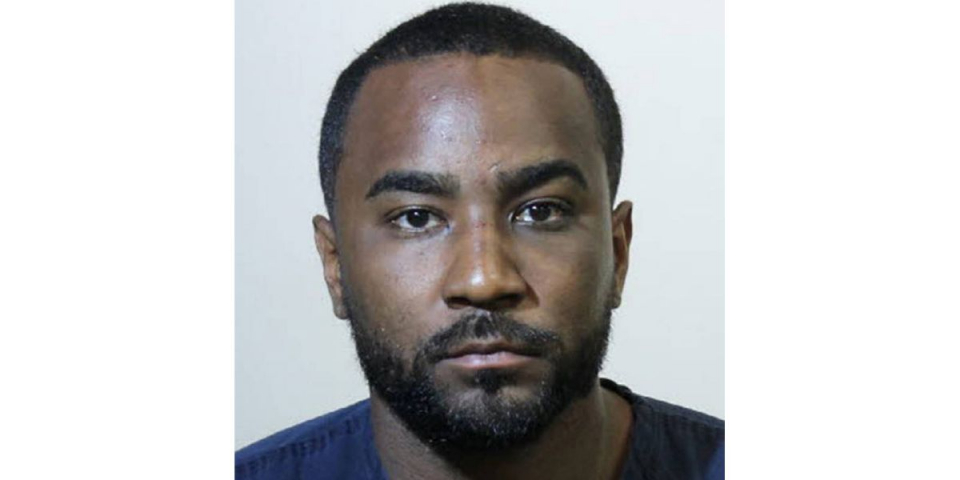 The 27-year-old landscaper – who is the former boyfriend of the late Bobbi Kristina Brown – was arrested for allegedly hitting his partner Laura Leal last month, and after pleading not guilty to the alleged offense, it has now been reported that the charges against him have been dropped.
According to TMZ, prosecutors on the case in Seminole County, Florida say they will not charge Nick because Laura recanted her original statement to law enforcement, denying Nick had beaten her.
Laura had originally told police that Nick struck her on the right side of her cheek area several times, but prosecutors say she later changed her story and "under oath denied being struck or touched against her will by" Gordon.
The Blast reports that prosecutors added: "With no independent witnesses to the incident, prosecutors do not have a good faith basis on which to proceed to trial."
It comes after Laura recently wrote a letter to the judge begging him to drop a no-contact order between the couple, but the official took no action.
She wrote: "I would like to kindly ask you to lift the no-contact order that was placed against Nicholas Gordon and I. I am not in any kind of fear or danger being around him and would like to be able to contact him as soon as possible."
She also blamed whatever had happened between them on her own "severe anger issues" and insisted Nick was not responsible in any way.
She added: "I suffer from severe anger issues in which Nick has been an incredible support to get my act together.
"I am seeking help and determined to take the condition seriously as I have been diagnosed bipolar. He is not at blame, and should not be pushed into any trouble or consequences due to my actions. "I am responsible for what happened that night and want you to know what a great person Nicholas truly is. When I have episodes, he helps to calm me down and prevents me from doing anything that could make things worse."