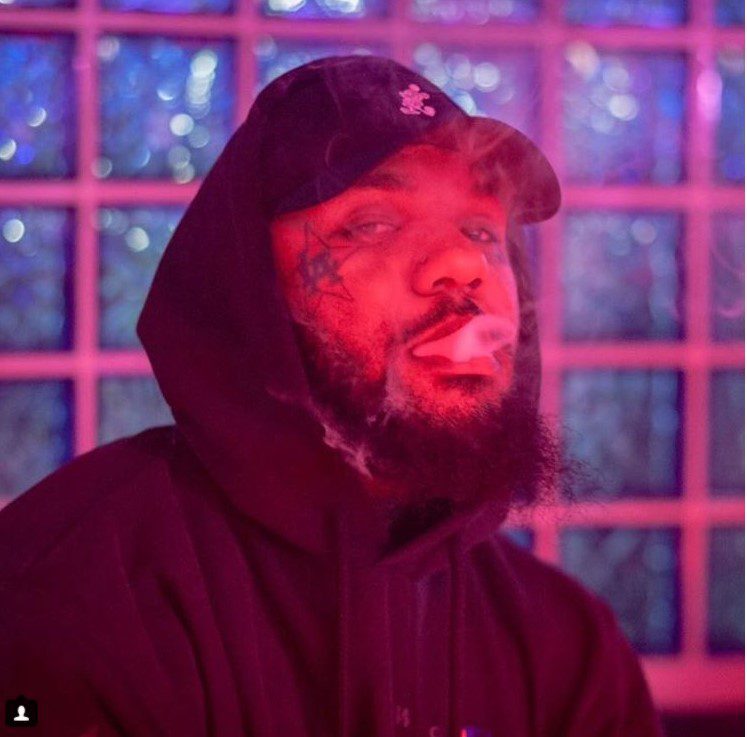 They say the road to hell is paved with good intentions. We don't know what rapper The Game's aim was when he hopped onto social media in an attempt to defend excoriated rapper Fabolous' family against "culture vultures" who were, in his opinion, feasting on Fab's misery in light of the felony charges of domestic violence and making terrorist threats against Emily B.
This is what The Game said when he entered a discussion on The Shade Room's Instagram page: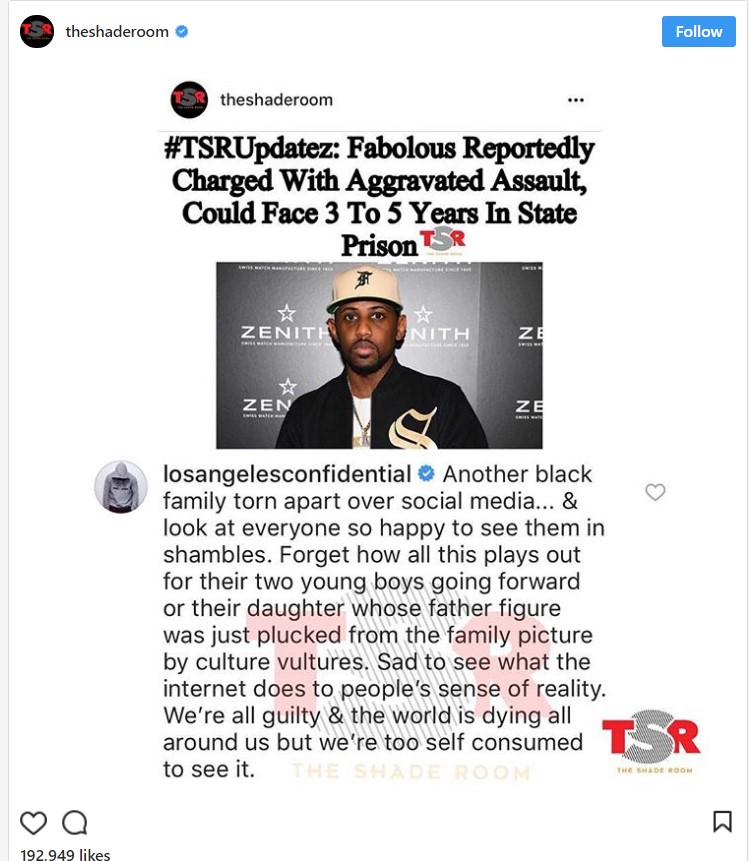 The Game's gesture did not go over well with social media users whatsoever, and they told him in many ways that Twitter did not allegedly knock out Emily B's front teeth or threaten to gun down her father.
The blowback was fierce enough to peel off the tattoos on The Game's face. Eventually, The Game had to mop up the mess he created with this statement on The Shade Room:
Black Twitter was not having it with The Game's explanation and commenced to ripping into the rapper.
How The Game gon say the Emily and Fab situation is tearing apart black families like him allegedly f—ing teenage girls ain't doing the same thing? 🐸☕

— Fashion Nova Truther. (@homegirlheav) April 4, 2018
"Another Black family torn apart over social media…sad to see what the internet does."

The internet didn't punch her teeth out :/ pic.twitter.com/ydwN5jQaLW

— T'Chall-a-iesha (@aieshaarab) April 4, 2018
The Game wrote the dumbest s–t I've ever read in my life. The one that destroyed his family was Fab and Fab alone for doing the shit he did. Period point blank. Her teeth were knocked out & he threatened with a knife but sure, culture vultures destroyed their family. Dumbass. pic.twitter.com/AmUPwIwKRn

— 🐛 (@hyena_sketchy) April 4, 2018
The Game is mega trash. What a black family got to do with Fab putting his hands on her? https://t.co/hcrZyUksRD

— bri (@bigshitxtalker) April 4, 2018
@ The Game commenting on Fab & Emily's situation: pic.twitter.com/D2sw2wo25u

— Shea N. 🧜🏾‍♀️ (@BeautyOfAnAries) April 4, 2018
The Game's comment on the Fab & Emily situation is exactly what too many black men do when their friends are whylin. Instead of holding his mans accountable he identifies the rest of the world as the problem. YOUR friend is abusive & you talking bout we're all guilty. N—a what?

— Black Elle Woods (@jdlady_) April 4, 2018
LOL The Game really said that social media broke Fab family up…….

Nah dawg I think it's the teeth Fab knocked out Emily's mouth that kinda shook s–t up at the house…

Negro huh?!

— Khadijah James (@____meena) April 4, 2018
the game is really on Instagram saying the Fab & Emily situation is because of social media 'tearing a black family apart.' & like 2k ppl agree with him.

how so many can have such a malformed, trite, fragmentary opinion on abuse is lost on me. honestly, truly. pic.twitter.com/DUTBtJwYq8

— issa gay (@twinkologist) April 4, 2018
"My Name is The Game and ain't nobody ask me s–t but here it goes kings and queens. The world is dying because culture vultures have been attacking the black core families with strong black fathers at the helm. The latest victim is Fabolous. Stay w3ke!" pic.twitter.com/RPyDyfSliO

— Blike Pentah (@Blike_Dante) April 4, 2018
Wasn't the game fingering a teenager in the park? Why is he the one to speak on Fabolous' domestic abuse? White supremacy didn't knock Emily's two from teeth out. He did.

— Detroit Red (@BornSinner23_) April 4, 2018