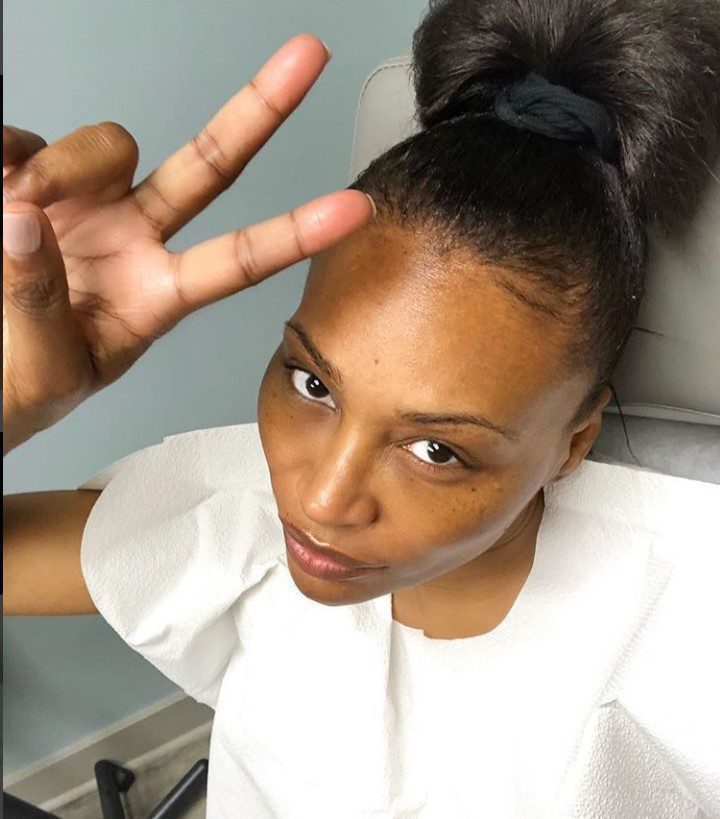 Cynthia Bailey has already served as the face of women's health issues since she shared in 2013 that she had to undergo uterine fibroid embolization treatment. Since then, it's seemed like Bailey has been the picture-perfect image of health and beauty. However, this week the legendary beauty revealed that she was diagnosed with a tumor and had to have it removed.
According to Bravo's "The Daily Dish," the health scare happened about two months ago.
"I noticed a slight[ly] raised lump on my back near my left shoulder blade about two months ago. At first, I thought I had been bitten by something, or it was just back fat. A couple of weeks later, I noticed that it was still there and seemed to be growing," Bailey said. "I went to the doctor and was told that it was [a] lipoma, a fatty tumor. … I Googled it immediately and was blown away by the photos of the worst cases in particular. I was scared because as soon as I heard the word 'tumor,' I immediately thought cancer."
Thankfully, the tumor wasn't cancerous and Bailey was able to schedule surgery fairly quickly.
"Surgery went well, however it went much longer than expected because the tumor was embedded very deeply in my back and partially under a muscle. It was also larger than expected," she said. "In the end, thankfully all the lipoma was removed successfully, and it is benign."
Now Bailey, who recently wrapped the 10th season of "The Real Housewives of Atlanta," is at home resting and recovering.
"I am home at Lake Bailey recovering," Bailey shared. "Thanks to everyone for all the well wishes, texts, and flowers."
We're glad that Bailey's health scare was minimal and that she's doing much better now. Let us know what you think of her health scare in the comments below.