Lisa Smith, 19, and her boyfriend, Keiff King, 26, of Montgomery County, Pennsylvania, have been in jail since January for the death of Tahjir Smith, 4. An autopsy revealed that his death, which occurred on January 22, 2018, was the result of physical abuse.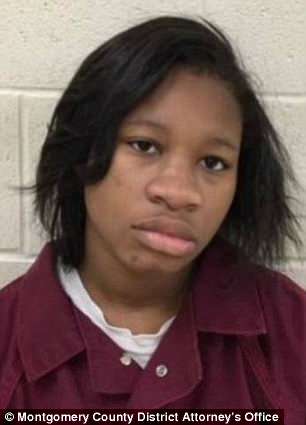 During the investigation of this death, a pregnant Smith and King told authorities little Tahjir received a "butt whooping" for spilling the cereal.
A medical examination, however, later revealed he died of repeated blunt force trauma, thermal injuries and shock. Montgomery County District Attorney Kevin Steele said in a press conference, "[They struck] his body so hard there were pattern imprints on the boy's buttocks when the police were finally called."
The home was noted as "deplorable" with "insects and roaches."
Tragically, the four-year-old was subjected to a violent, sustained beating, which caused his death, and he had suffered from broken ribs and burn marks on his right shoulder after his mother threw him in the shower under scalding hot water.
Both Smith and King are charged with first-degree murder in Pennsylvania and are not eligible for bail.