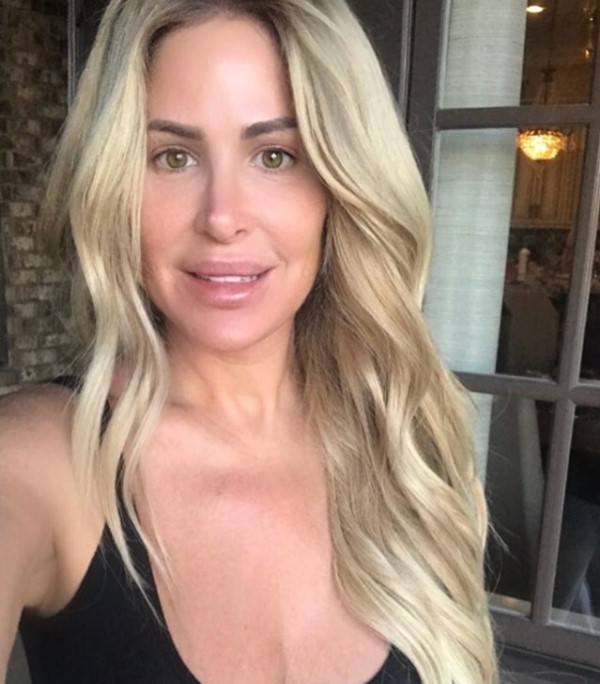 Kandi Burruss of the "Real Housewives of Atlanta" threw serious shade at Kim Zolciak-Biermann on social media — and had receipts — revealing who is more popular and beloved in the reality TV realm.
Zolciak-Biermann tried to rip at Burruss by telling social media that the Kandi Kares founder had three failed spin-off shows. Burruss reached into her pocketbook, pulled out receipts and summarily dismissed Zolciak-Biermann on Instagram.
"OK, So Wig apparently watches the show but doesn't keep up with the ratings. I see that she's posting fake news that I had 3 failed spin-offs… Bish where? 🤔 I've had the Highest rated spin offs with my specials. I googled it for you just in case you need proof," Burruss began.
"#NoCap #AllFacts
Kandi's Wedding debut 2.4 million viewers
Kandi's Ski Trip debut 1.457 million viewers
Xscape Still Kickin It debut 1.7 million viewers
All higher than Tardy's original debut of 1.3 million viewers… (& your recent seasons haven't debuted that high)."
Burruss concluded the beatdown with this parting shot at Zolciak-Biermann:
"And for your info I only do multi-episode hour long specials because I'm too busy with filming at least 20 (or more) episodes a year of #RHOA & Holding a peach 🍑. What are you doing when you're done with your much shorter season of 30 minute episodes of Tardy? 🤔 Oh yeah, watching us! Thanks boo! No love lost! Keep being Tardy! 😘."
After Burruss finished tongue-lashing Zolciak-Biermann, Burruss' large fan base let the actress and entrepreneur know that they had her back.
"Kandi don't even give the shine just ignore her everyone, and she will be a non-factor," one fan said underneath Burruss' IG post. "She has to do and say whatever to have her name out. Don't play into her game. She is not worth it. Bad job with her lips too because they look horrible."
Another person came right behind the first to say this: "@kimzolciakbiermann men lie you lie numbers don't. @kandi is the last person you should come for. She's the people's champ lol. But both of you should make up and make a donation to @momsofballers to support student."
Did Burruss settle the matter, in your opinion? Sound off below in the comments section.