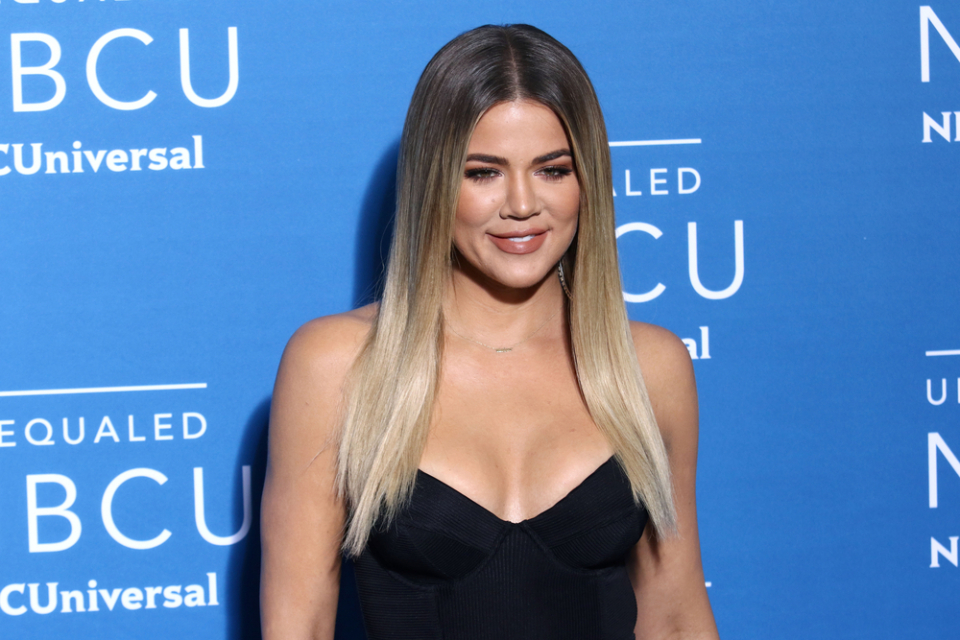 Piers Morgan says Khloe Kardashian should have predicted Tristan Thompson's cheating.
While the TV presenter is sympathetic to the reality TV show star – who is nine months pregnant with her first child with Tristan and has just discovered that he has reportedly cheated on her with multiple women – Piers believes that Khloe should not be surprised because Tristan's ex-girlfriend was expecting his baby when she first started dating him.
Speaking on "The Talk," he said, "On one level, I feel incredibly sorry for Khloe Kardashian. No woman who is about to have a baby should ever be put in this position.
"I would also throw this out there though; Leopards tend not to change their spots.
"When she got together with this guy, his previous girlfriend was pregnant.
"Khloe Kardashian knew that and she began – in my view, very insensitively – flaunting their relationship, their love affair while this other woman was pregnant, and then gave birth.
"So this guy has had form for this, and Khloe can't sit back and pretend to be absolutely shocked perhaps that he is doing exactly the same to her as he did to his last girlfriend."
Tristan's former love Jordan Craig gave birth to their son Prince, 16 months ago and she took to her Instagram to ask for "peace" following the revelation that Tristan had cheated on Khloe.
After video footage emerged of Tristan, 27, getting close to a pretty brunette at rooftop bar PH-D Lounge in Manhattan over the weekend, Jordan wrote, "If you respect yourself and you respect others, you would never make light of the misfortune of anyone.
"Nor would you feel indemnified when it comes at the expense of others. Wishing peace for everyone (sic)."
Meanwhile, "The Talk" co-host Julie Chen pointed out that Tristan is the fourth basketball player to allegedly cheat on Khloe, 33, and urged her to cut him out of their daughter's life.
She said: "I would not let him have any access to the child. I would raise the child by myself, with my family, and tell that child you father is dead. Her baby doesn't need that influence."
Referring to Khloe's failed relationship with Rashad McCants and James Harden and her divorce from Lamar Odom, she added, "The question is if you date the same type, and almost always get disappointed, should you change the type you date?