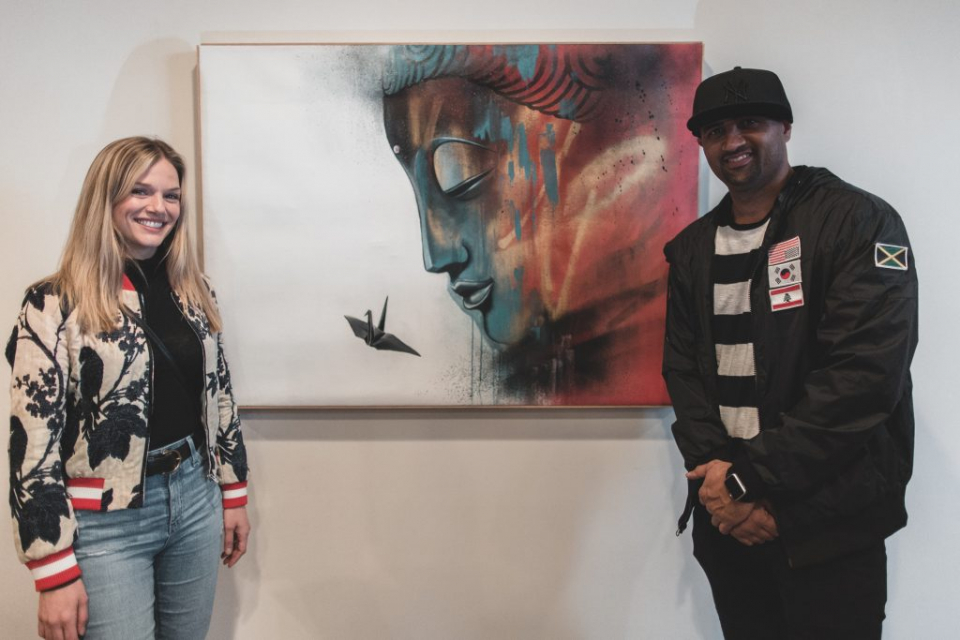 On Saturday, April 7, Dutch Masters featured visual artist P. Scott debuted his latest work, "Follow the Crane: The Lost & Found Exhibit." Originally scheduled to premiere during Miami's Art Basel in 2017, art lovers finally had the opportunity to enjoy the star-studded opening at Bourbon on Division in Chicago.
"My newest exhibit 'Follow the Crane' is a visual testament of the gifts that manifest when one follows their crane. Through symbols tantamount to my distinctive style, 'Follow the Crane' chronicles my intimate pilgrimage of finding meaning and purpose through art. Each art piece represents a stop on my roadmap of faith, evolution and artistic accomplishments, all leading towards my looming pinnacle. Art saved me and it's only right I share this blessing with the world," Scott says in a statement.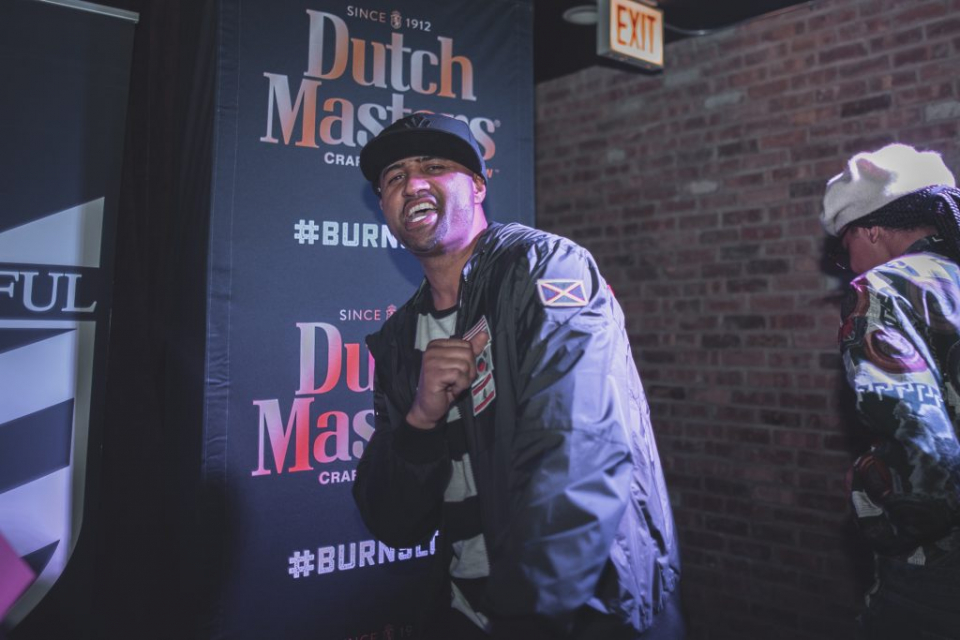 The event was hosted by actor LaRoyce Hawkins ("Chicago PD") and featured a performance by Jeff Gibbs. Actress Tracy Spiridakos ("Chicago PD") was also on hand to support the showing. VIP guests were treated to a private reception, took home a curated gift box and was gifted a P. Scott spray can.