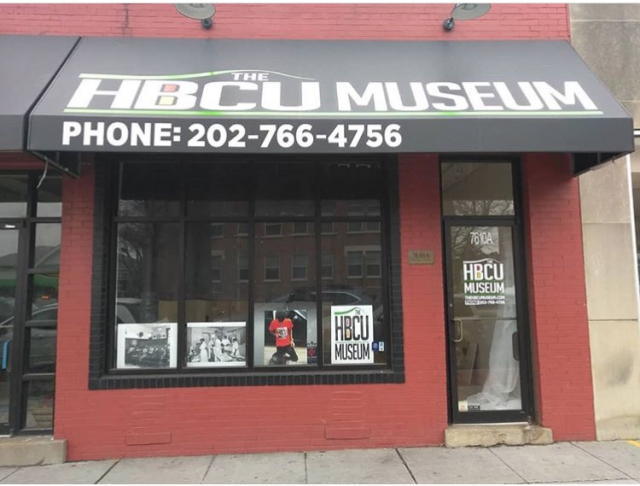 Historically Black Colleges and Universities have played a significant role in the lives of people of color when it pertains to higher education.  While some have closed, there are 107 HBCUs in the United States. Not all HBCUs are highlighted or given notoriety like Howard University and Spelman and Morehouse colleges. However, the HBCU Museum, which opened last month in Washington D.C., provides a history lesson on the 107 HBCUs, their founders, and purpose. Tickets to enter the museum are $10, and it is open all week. Founder Terrence Forte hopes to "create a life-changing experience that will carry on for generations" for people who visit the museum. Forte hopes to build for tomorrow what was left of yesterday.
Sections at the museum include: Black In Time – History, Sports, S.T.E.M. (Science, Technology, Engineering, Medical), and UnHeard Heroes – Community Alumni.
Check out the exclusive interview below.
When did you decide that you wanted to have a museum dedicated to HBCUs and how long did it take to make your idea a reality?
This has been a lifetime discussion among the Forte family. Within the last 2-3 years, it's taken actionable steps.
What is the purpose or mission of the HBCU Museum?
Our goal is to highlight the accomplishments of not only HBCUs but some of their most accomplished graduates. Our mission is to align ourselves with HBCUs, collect full and partial scholarships from them and then award them to qualified underprivileged applicants. Eligible students will be required to attend two in-person interviews and give a speech to the board as to why they should receive a scholarship. All decisions will be voted on by the board, and the results will be emailed to the students. The students who are selected for scholarship placement will have to maintain a 3.0 GPA to retain their HBCU scholarship status.
How important is the HBCU Museum to the African-American community?
HBCUs were designated as one of the nation's 11 most endangered historic sites by the National Trust for Historic Places. This initiative brings awareness to the community of their purpose, legacy, and guidance.
Why did you choose Washington D.C. and Atlanta as locations for the museums?
Washington D.C. because it's the home of museums, the nation's capital and an advocate of historical landmarks and movement. Atlanta is known as the Black Hollywood, and we get education and entertainment at its highest points.
You're looking to expand space for the location in D.C. What will the new space have that the current space doesn't and what are your specific reasons for wanting a more extensive area?
You will have to wait and see. A more extensive area will allow stuff in storage to have the appropriate climate control and lighting to accommodate the history.
Who has helped with the execution of the museum?
Board Director Jason Forte, myself, staff members, and founders. We are privately organized and structured, and conducting investment proposals from outside interests.
What are some things visitors to the museum can expect?
People can expect historical facts on the 107 HBCUs, their founders and purpose ,and a public display of works and achievements from HBCU alumni. Visitors are provided a self-guided tour or guided tour and answers to any questions about our collection.
See pictures below.