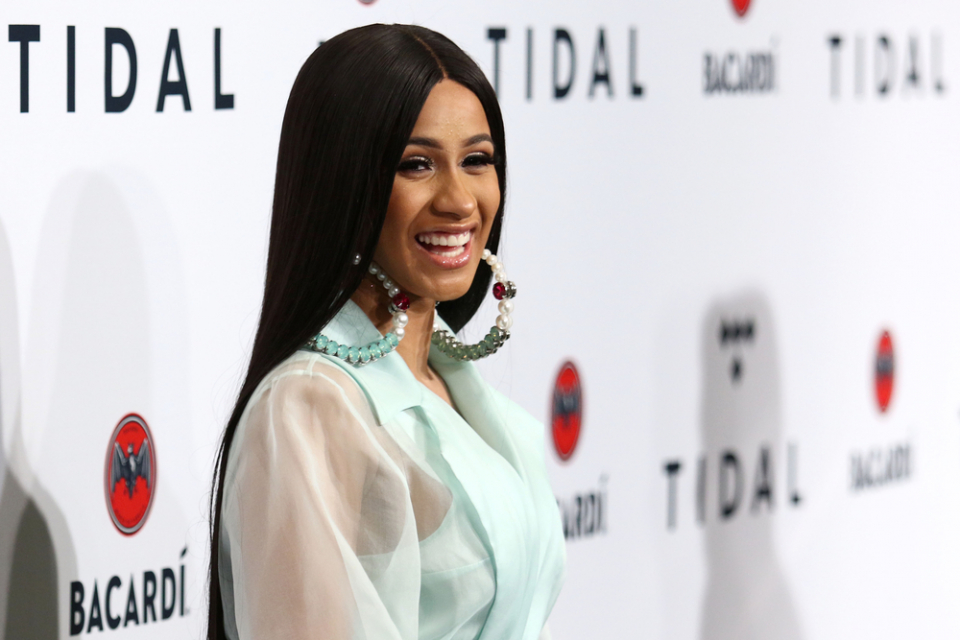 Cardi B reportedly feels as though Nicki Minaj "ambushed" her after the "Anaconda" rapper used the same term when talking about Cardi.
The 25-year-old rapper admitted last year to feeling as though Nicki had tried to one-up her by re-recording her verse of "MotorSport" — which the pair recorded alongside Migos — and removing Cardi's name from the lyrics.
Earlier this week, Minaj said she felt "hurt" and "ambushed" by Cardi's comments, and it has now been claimed that Cardi also feels "ambushed" by Nicki.
According to The Blast, the "Bodak Yellow" hitmaker felt blindsided when "MotorSport" was released, as the version she had heard was significantly different to the final product.
Several parts of Minaj's verse were changed, but the publication claims that the one change Cardi was most upset with was the line "If Cardi B the QB/ I'm Nick Lombardi," where Cardi's name was altered to mention Migos rapper Quavo instead.
However, Nicki, 35, has hit out at the suggestion that Cardi was unaware of the song's changes, as she claims it was the New Yorker who told the record label to make Minaj change the lyrics.
Minaj tweeted on Thursday, April 12, 2018, "How can you say someone changed their verse and forget to say Quavo TOLD me to remove my singing part (which I loved) & Atlantic told me to remove your name from my verse per your request? So how were those changes gonna happen if I didn't 'change' my verse?"
It comes after Minaj revealed this week that she was "hurt" by Cardi's comments, as she would have loved to be involved with the track if she was just starting out in the industry.
"When I first came in the game, if a female of that stature had done a feature with me on it, I would only be singing their praises and saying, 'Thank you,' " Minaj said. "The first interview [Cardi] did after 'MotorSport' came out, it just really hurt me 'cause she looked so aggravated and angry … I kind of felt ambushed."
Cardi had referenced the song during an interview last year, when she said, "When I heard the track, her verse wasn't finished. It was not the verse it was right now. Quavo told me to get on the song. I felt like it was a perfect opportunity to be big like them."