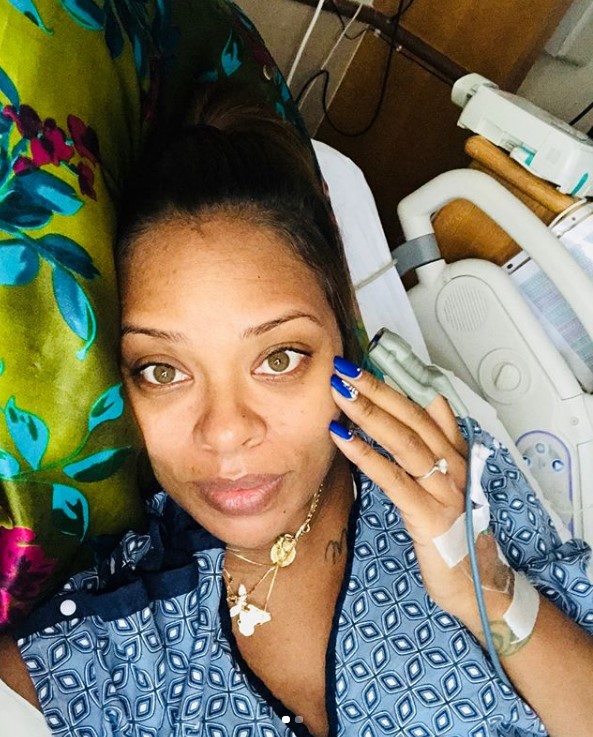 After enduring a rather long labor, model and maven Eva Marcille has welcomed her newborn baby into the world.
The "Real Housewives of Atlanta" star delivered her and fiancé Michael Sterling's son on Friday the 13th. The "America's Next Top Model" season 3 winner then took to social media to share the news by proclaiming, 'All praises be to God!'
Marcille announced to her many followers that she was in labor hours before actually giving birth. The world has learned she is calling him "Mikey" after his father, Michael.
Marcille, 33, already has a daughter, Marley Rae, from her volatile and combustible relationship with singer Kevin McCall.
"The Young and the Restless" actress has been keeping her fans updated about her second pregnancy from the very beginning.
She even shared her "Prince Michael" themed baby shower that was held in Atlanta.
On the morning of April 12, the celeb posted a pic of herself on the way to the hospital, captioning it, "Today is the day."
On the same day, but in the evening, she once again shared a pic of herself, just before preparing to give birth.
"So ready…the calm before the storm,'"she wrote in the caption.
Unfortunatley, the next morning she told her followers that she was still waiting for her baby to be born.
"Come on Mikey," she wrote. Finally, after a prolonged and agonizing wait, Marcille welcomed her boy.
Well, now that little Mikey has been born, Marcille can relax, spend a month getting to know her new son, then get back to the business of getting her body back in shape and plan her fall wedding.
As she said last month, "I am excited to have my baby, so I can move on to planning my wedding. We have plans, but I intend on putting everything on hold for a couple of weeks before I have the baby and spend a month with the baby and then go full-on maniac getting my body back together. The wedding will be in the fall."