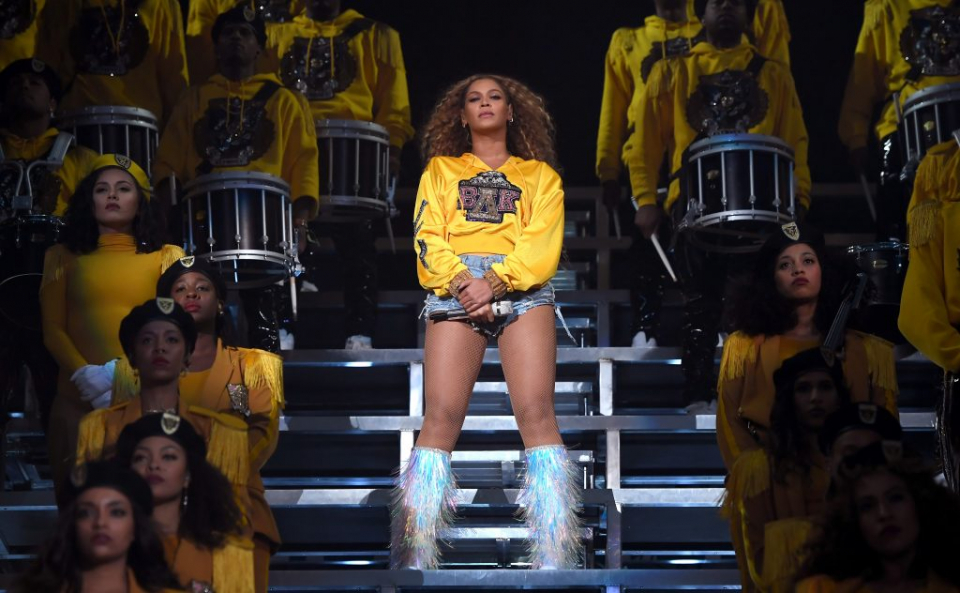 Beyoncé proved, again, why she stands as the queen of this generation. During a nearly 2-hour long set at Coachella, Beyoncé gave the audience an unforgettable show that will go down as a top moment in music history.
Complete with a marching band that served as the background music during the entire set, Beyoncé took her performance to levels that haven't been matched since the days when Michael Jackson and Prince were both in their prime.
In comparison, each artist had different ways of captivating audiences. Jackson used dance, set themes, and a bit of mysticism to keep the audience engaged throughout his show. Prince would use his skill of instrumentation. Beyoncé's focus on dance and set themes is more closely aligned with Jackson's live show.
But while Beyoncé is loved and respected by all, Jackson was often viewed as a mythical figure that was larger than life. During Jackson's live shows, a multitude of people would cry and faint at the sight of Jackson's performance. It's hard to believe that any other artist, including Beyoncé, could cause such emotional reactions.
However, most millennials have never seen Jackson perform live. His place in history is set, but the present can often usurp the significance of the past.
As the nation still recovers from Beyoncé's performance, the debate has heated up on social media.
I had the opportunity to see Michael Jackson perform and he was an genius and Beyoncé is a great talent as well .

— Last Pirate in LA (@BonnielynnMarie) April 15, 2018
Everytime Beyoncé performs, misguided souls pop up trying to say she's better than Michael Jackson…

These same people have only heard Thriller and Rock With You and only seen that video where he debuted the moonwalk.

— 2G2BT (@jaytitan76) April 15, 2018
Michael Jackson is the greatest of all time and Beyonce is the greatest of our time. Thats facts

— 🤘🏽 (@VonieBabyy) April 15, 2018
The greatest performers of all time (in no particular order):

Michael Jackson
Prince
Beyonce
James Brown
Chris Brown
Janet Jackson

— Experiment 626 💙 (@shegotsaucefu) April 15, 2018
Yo I love Beyoncé to but better than Michael Jackson? Y'all trippin.

— TRUWOP (@TreDavell) April 15, 2018
Its ok to Love Beyonce…and Love Michael Jackson.

It is possible to celebrate greatness without making it a competition.

— Clif Soulo (@ClifSoulo) April 15, 2018