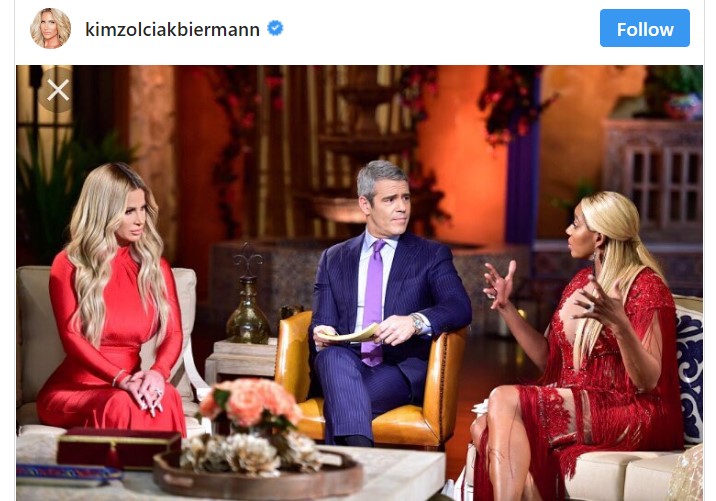 Did the unthinkable happen on the "Real Housewives of Atlanta" reunion show? Did Kim Zolciak-Biermann really corral her narcissism and neurosis long enough to issue a bonafide apology to her nemesis NeNe Leakes?
Or was this Zolciak-Biermman "apology" a fake attempt at making amends with Leakes and an opportunity to throw more shade at her more accomplished cast member?
Initially, it appeared that Zolciak-Biermann was truly sorry because she apologized to Leakes for the entire season.
"I am so sorry for what has happened @neneleakes," Zolciak-Biermann wrote on her Instagram page. "We both know the truth, we both know that if I wanted to, I could have a lawsuit for the lies you have spewed, tweeting out fake texts, implying I am racist, attacking me physically, claiming my daughter tweeted negative about you and your home, we both know these are lies. I have reacted to it publicly, and for that I am sorry."
"I should have risen above it," Zolciak-Biermann added.
Despite apologizing, Zolciak-Biermann used her vast platform to throw quite a bit more shade and accusations as well at Leakes. Therefore, many observers are going to look askance at Zolciak-Biermann's dubious motives for issuing this alleged mea culpa. 
Zolciak was not done: "I personally will no longer engage with you on social media and perpetuate the hate. I am asking you to do the same. We are grown women with families. Enough is enough. I want us to move on."
Leakes has not responded — yet — to Zolciak-Biermann's apology.
Zolciak did, however, receive support from her daughter Arana Biermann, who posted the words "I love you!" in the comments section.
Zolciak also reiterated that the whole world knows the truth to the entire imbroglio between her and Leakes and that they would confirm that she is a "fantastic" mother and woman.