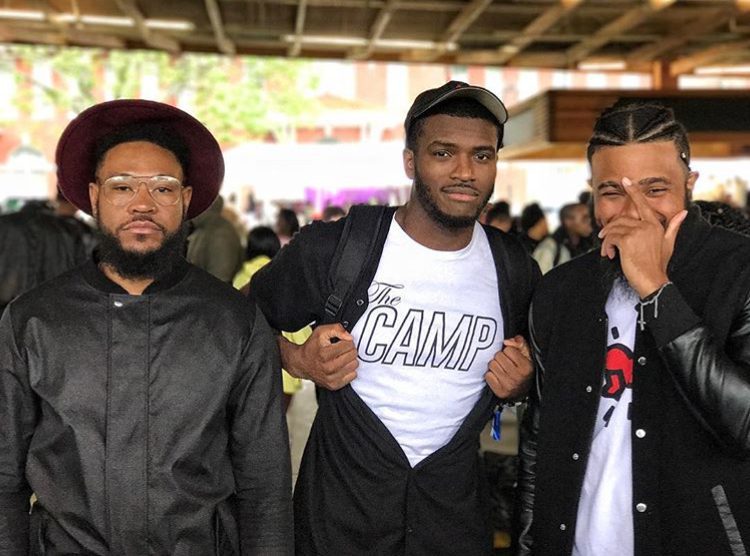 Camp Ryan was founded by best friends and educators Cameron McDonald, Ryan Davis and Panama Chavis. Bridging the gap between wanting to give back and effecting real change in their communities, Camp Ryan is a community service-driven organization committed to providing fun interactive service experiences for seasoned and novice volunteers.
Their flagship program, The Good Weekend, is an extension of Good Friday, a weekend of community service experiences across the city, filled with groups of energetic individuals dedicated to effecting change in our city. The Good Weekend was created to change the way you think about service. At Camp Ryan, service is limitless.
Here's the interview with Davis on behalf of the organization.
How did you end up on this career path?
We have all been surrounded by life events and careers that have been centered around giving back. What connected us together was us working in education/youth development. Since connecting, we have made a concerted effort to utilize the experiences, skills, and opportunities to launch Camp Ryan. The goal of Camp Ryan is to cultivate and build the premier ecosystem of people that will lead to community transformation and long-term sustainability.
How are volunteers invited or selected?
Our aim is to target volunteers that are Black millennials living in urban metropolitan cities. So far we have offered our volunteers (campers) opportunities to serve throughout New York City and the surrounding boroughs. Additionally, we have coordinated experiences in Atlanta and in D.C. However, there really isn't any set criteria for who can serve as we accept everybody. What matters to us the most is seeking out those that have a desire to give back and serve in a meaningful way for those in need of support.
What kind of community service activities are available?
We offer community service activities that align with our mission. The three large-scale experiences that we've done so far are:
The Good Weekend Experience: Takes place during Easter weekend. The Good Weekend extension of Good Friday where we provide an opportunity for community service experiences throughout NYC. Our past service experiences have focused on women's empowerment, meal service, and tree stewardship.
PH-iltered Pool Party Experience: Takes place in the summer in which we challenge our campers to donate bottles of water that can be handed and distributed to those in need of stay[ing] hydrated and cool. It culminates with us hosting a pool party for those [who] supported the cause.
DAMN Summer Experience: Our back-to-school drive happens in August, which challenges our campers to donate school supplies to schools throughout the NYC neighborhoods. It culminates in a summer party flowing with libations and hot jams to groove to.
Those interested in hearing about our upcoming community service activities [can] get plugged in to follow our IG at camp.ryan as well as subscribe to our mailing list, which can be done by going on our website www.campryan.com.
How does this fulfill you"
The mission of Camp Ryan is to create an ecosystem of people for positive action. What's fulfilling for us is seeing how the collective talent and power of campers come together to connect with one another while also having a sense of enjoyment in serving others. Also, it's fulfilling to see the smiles and kind sentiments being shared [by] the people we serve. Further, we hope our Campers feel compelled and challenged to create a lifestyle of giving back.
Instagram: camp.ryan
Twitter: teamcampryan
Website: www.campryan.com