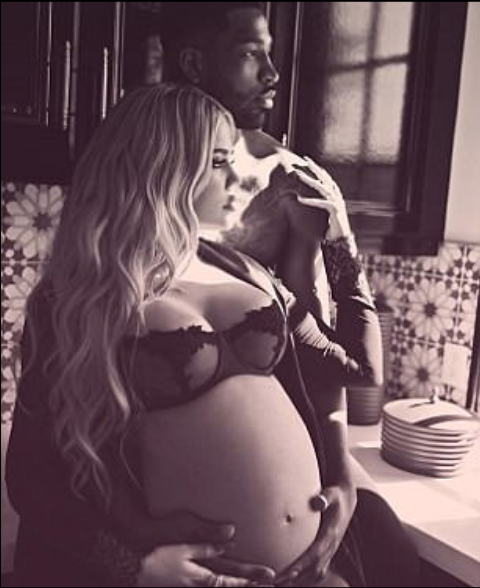 Khloe Kardashian has broken her silence since the birth of her daughter with her partner Tristan Thompson and has revealed the unusual moniker they have decided on.
She wrote on Instagram: "Our little girl, True Thompson, has completely stolen our hearts and we are overwhelmed with LOVE. Such a blessing to welcome this angel into the family! Mommy and Daddy loooooove you True!"
It was previously claimed that Khloe's mother Kris Jenner is keeping her "spirits high" after her partner Thompson was seen getting close to another girl, just a few days before True arrived into the world.
The insider shared: "Khloe needs her mom more than ever now. Everyone has always seen Khloe as the strongest sister, but in light of the new baby and the timing of Tristan's cheating scandal, having her mom by her side has been so essential in keeping her spirits high. Khloe and Kris are spending true bonding time with the new baby. Kris is teaching Khloe the ropes when it comes to breastfeeding. People always hear of the drama that goes on in the Kardashian family but Khloe and her mother have spent some wonderful moments together despite the recent news …
"Kris has gathered the family and made sure they would all be there for her. They are so excited for Khloe. Her sisters are being super supportive of her … her family is rallying around her. The video hasn't stopped the Kardashians from making sure her day will be one of love and respect. They won't let any news change the importance of how beautiful this birth is for Khloe. They want her to focus on having a healthy experience. They really like Tristan and have welcomed him into their family. At this point, Khloe's family wants nothing more than to believe that he is a stand-up guy and that this was a setup. But only time will tell."