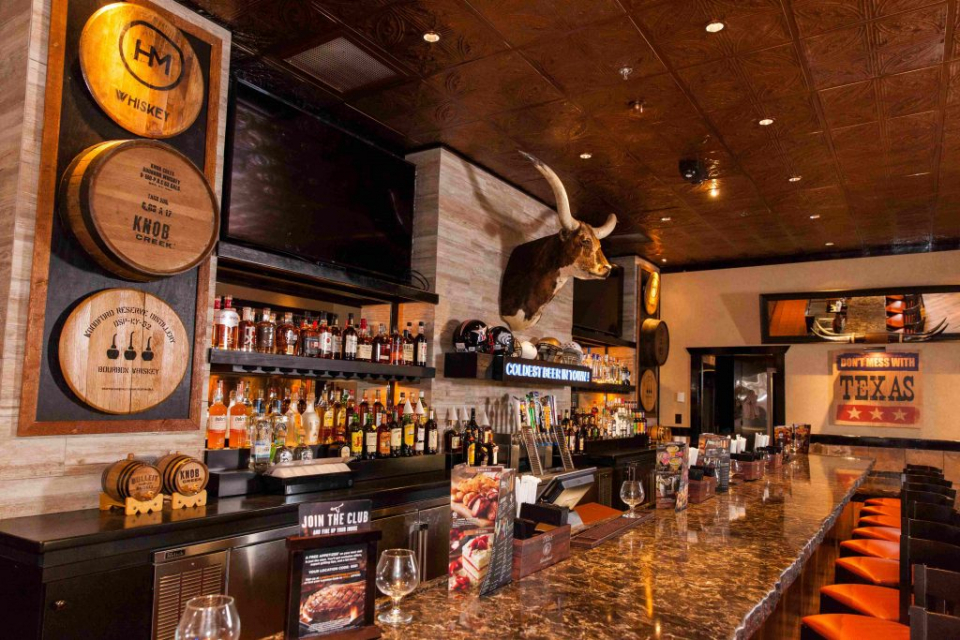 On March 26, LongHorn Steakhouse opened its first Dallas-area restaurant in Plano, Texas. Located at 3421 N. Central Expressway — the spacious steakhouse has room for more than 200 guests. Known for its boldly seasoned steaks, chicken and fish, the new location offers the biggest local beverage collection of any LongHorn. The menu features 10 steak cuts — including USDA prime Delmonico. The opening marks a welcome addition for Texans who love their steaks.
Rolling out caught up with the managing partner, Kyle Souder, who shared what guests can expect at the first LongHorn Steakhouse in Dallas.
What's it like being the first LongHorn Steakhouse in Dallas?
It's an honor to be the first one. When I got the opportunity to come to Plano, it was like Christmas came early. Being located in the steak mecca that is Dallas, you can't just show up with Texas toast or steak on the menu and say, "we're in Texas now." You have to do it the right way. For the opportunity to be the first one, and the city accepts us, it's really satisfying.
What's the LongHorn philosophy on the guests they serve?
It's simple, it's our duty to nourish and delight every customer that comes in. We want to be the best steakhouse in Texas, and to be part of the fabric of the community. That goes hand in hand with hard work and training our team. We have the opportunity to go above and beyond when serving our guests. And we strive for the unexpected personal touch. We don't quit until [the customer] smiles. That's us, that's LongHorn.
What can guests expect when they come to LongHorn Steakhouse?
The idea is if you go into a rancher's home you feel welcome. That's what we're aiming for here [at LongHorn]. The restaurant has the warm setting of a rancher's home. We're here to take care of our guests. We're on their time, not ours. Come down and see us.
For more information on LongHorn Steakhouse, visit www.longhornsteakhouse.com or call 469-782-3758.