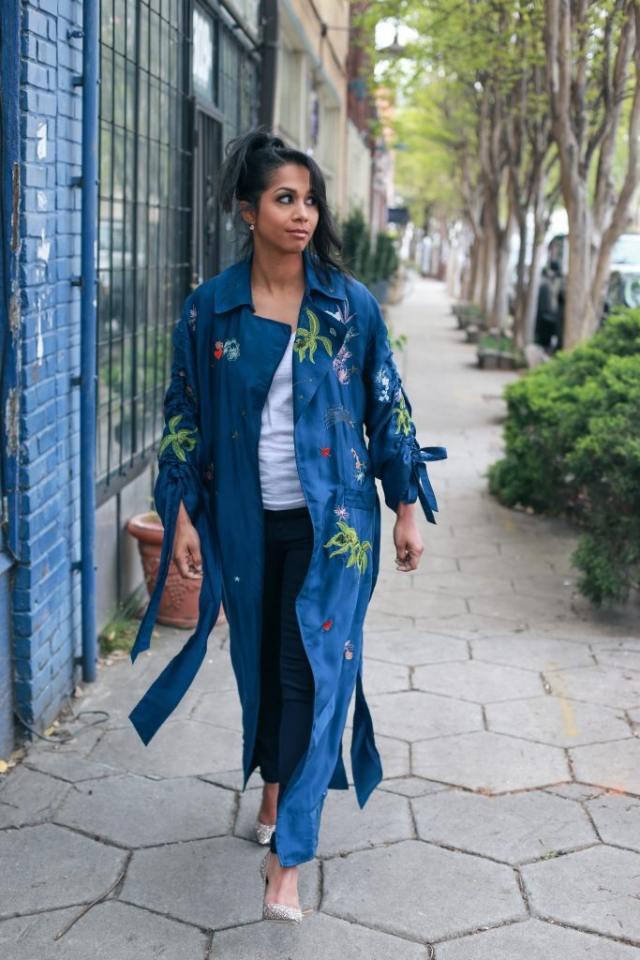 The executive director and co-founder of Hillman Accelerator, Candice Matthews, is an experienced adviser and coach to executive leadership in the strategic and operational aspects of management, change, marketing, sales, and client relationship management for local and national firms.
A serial entrepreneur, Matthews founded the Black Founders Network (BFN) to address the need for increased diversity and inclusion efforts in the Cincinnati entrepreneurial ecosystem. The BFN aims to lend support, educate, and inspire current and future women and minority tech entrepreneurs, to engage more mentors from diverse backgrounds, to attract and retain minority talent incubated in the region, and to elevate the visibility of the Black community by engaging stakeholders from all parts of the ecosystem.
Matthews' most revolutionary business to date, Hillman takes its name from the seven hills that Cincinnati is founded on and to evoke memories of the fictional Hillman College, of "A Different World" fame, which raised awareness of the Black middle class and Black excellence, Matthews said in a prior interview.
Hillman Accelerator is the Midwest's first tech accelerator for women and people of color. It's focused on helping women and minorities who have founded tech companies. It launched in downtown Cincinnati last summer and is located on the fourth floor of the National Underground Railroad Freedom Center.
Matthews is resident of Cincinnati. She currently serves on the board of directors at Beech Acres Parenting Center where she chairs the Parenting Innovation and Technology Committee. She received a Bachelor of Arts from the University of Cincinnati.
Here's more of her story.
As a woman of color, what do you consider your superpower to be?
Elasticity. As a Black woman, I can adapt to any situation, stretch a dollar, bend over backward to make things happen, and reach the highest heights.
What key skills or qualities make you unique?
I never stop studying, no matter the subject. I'm constantly honing my skills and trying to be better than yesterday. I don't slow down.
What thoughtful or encouraging piece of advice would you give to your younger self?
I'd tell her that she's on the right path and that she should learn to use her strong voice even sooner.
Why is it important for women of color to lead or work in leadership roles and decision-making capacities?
There must be a diversity of thought and experience within any organization. According to a 2015 McKinsey study on "Why Diversity Matters?" "In the United States, there is a linear relationship between racial and ethnic diversity and better financial performance: for every 10 percent increase in racial and ethnic diversity on the senior-executive team, earnings before interest and taxes rise 0.8 percent." If we don't take into account the knowledge that is living within every woman of color then we are missing out on key decisions being made like hiring, salaries, and organizational strategy. The gender and cultural lenses that we wear cannot and should not be discounted. It's human nature to have unconscious biases. If people don't get out of their comfort zones then they'll continue to invest resources, time, and energy into people who seem most familiar, who look like them and agree with them.
If you could thank any Black woman history maker for her contributions to society, who would it be and why?
Shonda Rhimes, y'all! Representation matters and seeing badass Black women in strong acting roles and those characters having careers that go beyond service has means everything. Olivia Pope, the lead character from Scandal that's wrapping up its final season this spring, has taught plenty of Black women to appreciate wine and be okay with navigating what work-life balance means to them. The characters that Shonda has brought to life have given us all a positive portrayal of Black excellence from the doctors on Private Practice to the attorneys on How to Get Away with Murder. Shonda is a career woman, attaining every dream she sets out to achieve, has built an empire, and is a mother too. I'm certain that blazing the path to ShondaLand was no simple task and I thank her for her tenacity so that I could see Viola Davis, Kerry Washington, and Audra McDonald in leading roles every Thursday night and beyond.
Why is it important for seasoned and experienced Black women to reach back and help younger women of color?
We still live in a generation of firsts with our first Black first lady and our first Black woman billionaire. It's my responsibility to continue to blaze a trail with my other ecosystem builder for young women of color to have pathways to entrepreneurship and investment capital.
How do you feel about the hashtag #CollaborationOverCompetition? What qualities or values do you deem indispensable in your business partners or collaborators?
I love it when other founders, funders and communities extend invitations to visit. No one has time to compete when there's a common goal. It has been incredibly uplifting visiting and cross-pollinating with different cities across the country to help elevate tech founders of color. I completely agree with something I heard Felecia Hatcher, co-founder of Black Tech Week in Miami, say a few years ago. She mentioned, "We gotta break bread to make bread." #FACTS
What are your thoughts on taking risks? Making mistakes?
I'm an entrepreneur turned investor. Entrepreneurs manage risk for a living and some risks turn out to be utter mistakes. Learning to weigh options and applying lessons learned from mistakes is how we all grow into being stronger in life.
What are three success habits you implement into your daily routine to maintain your success, sanity, peace of mind, etc.?
I stretch often, nap regularly, and meditate as needed. I also forget to take care of myself sometimes and sanity and peace of mind get tossed out the window. Having a good support system to encourage you to stay on track is key.
Who is your biggest inspiration?
Why? My fellow tech ecosystem builders, investors, and founders push me to do more and dream bigger. The ones coming up and the ones who came before like Angela Benton, Kathryn Finney, Nnena Ukuku, Monique Woodard, Felecia Hatcher, Mary Dennis, Freada Kapor, Wendy Lea, Asmau Ahmed, Melanie Igwe, Kobi Wu, Esosa Ighodaro, Morgan DeBaun and many others inspire me to be a better human, mother, and world-changer.
If you could have any person in the world become your mentor, who would you choose and why?
I'd like to choose a collective of women who'd be willing to sit down with me occasionally at a kitchen table or take a walk around a park so they could share their wisdom. My dream line-up would include entrepreneurs, entertainers, and executives such as Mary Dennis, Shellye Archambeau, Oprah Winfrey, Sheila Johnson, Maya Rudolph, Ursula Burns, and Indra Nooyi.