"In her memory–please remember to always be kind, loving, caring, and sharing." Jennifer Riordan's family has released these photos and this statement. @kob4 #ABQ pic.twitter.com/JgTgdobfRw

— Erica Zucco 🇺🇸 (@ericazucco) April 17, 2018
The tragic death of 43-year-old Jennifer Riordan on the Southwest Airlines flight gives travelers, whether frequent or occasional, chills.
The wife and mother of two's upper body was sucked out of a Dallas-bound plane at 32,500ft on Tuesday, April 17, 2018. The engine exploded on the Boeing 737-700 and sent shrapnel flying back towards the passenger window and reportedly shattered it at 11:15 a.m.
Riordan was rushed to a Philadelphia hospital immediately after the flight from New York to Dallas made an emergency landing at Philadelphia International Airport at 11.27am, but authorities confirmed she later died.
The passenger seated in front of her tells media, she suffered "significant" facial and head injuries. A retired nurse, Peggy Phillips goes on tell ABC, "The window had broken and the suction, the negative pressure, had pulled her outside the plane partially.
"These two wonderful men, the EMT and a passenger, managed to get her back inside the plane and we [laid] her down and we started CPR."
Pilot Tammie Jo Shults is being called a "hero" for landing the crippled jet.
The passengers on WN Flight 1380 thought this was their end. Passenger Marty Martinez purchased WiFi for $8 and went on Facebook LIVE. He writes in the post, "Flight 1380 From NYC to Dallas crash landed in Philly. Engine exploded in the air and blew open window 3 seats away from me. Explosion critically injured woman sitting in the seat next to the window. Oxygen masked deployed.
"I literally bought WiFi as the plane was going down because I wanted to be able to reach the people I loved…thinking these were my final moments on earth.
"And put in a position to have to prioritize the people I loved to send them my final words was an absolutely gut wrenching feeling. So I thought to Facebook LIVE my experience, thinking this would be my last communication with the people I loved and my team back home."
The NTSB is investigating to determine what caused the CFM56 Turbofan engine to fail during the flight.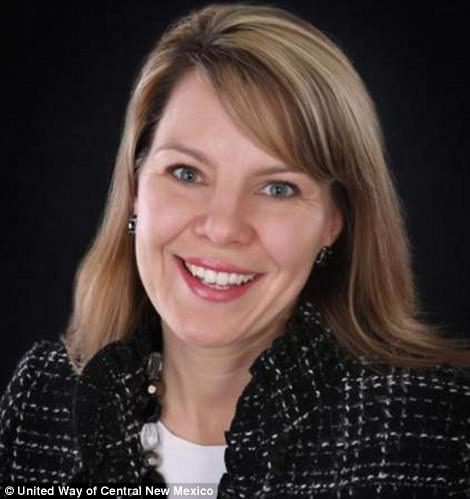 Riordan resided in Albuquerque, New Mexico. Her husband's name was Michael and they had two kids. In a brief statement released on Tuesday evening, her family called her "the bedrock of our family."