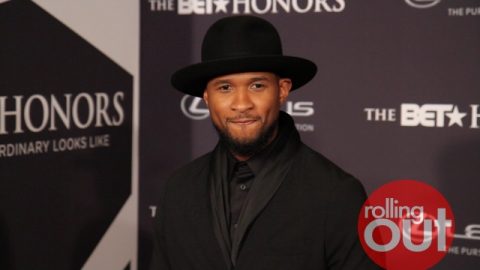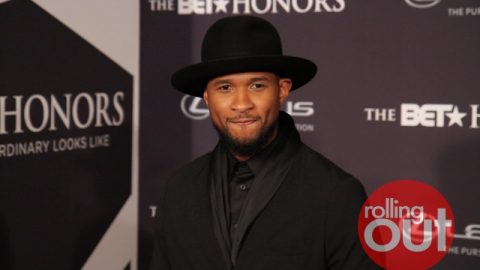 Usher has had over $820K in jewelry and cash stolen from his home.
The "Yeah!" singer wasn't home when his Los Angeles abode was broken into last month, but he won't be able to catch the culprits using security footage because they allegedly took that, too.
According to a police report obtained by The Blast, Usher's estranged wife Grace Miguel reported the burglary after being notified about the break-in by the housekeeper on March 29.
When the staff member had arrived at the property that morning, she "discovered a footprint on the second floor, a handprint on the pillow in the lower floor, and the curtains to the lower floor window were open."
When she went to check the recording box where security camera footage was kept, she "noticed that the recording box was missing and connecting wires were cut."
When Grace arrived at the house, she verified some jewelry — including six watches and a rose gold Jesus necklace worth $200K — was missing then when she called her estranged husband to tell him about the robbery, she discovered there was also around $20K cash missing from a box on the nightstand.
The house is currently on the market and Grace told police she believed thieves must have unlocked a window during a recent open house viewing.
She plans to turn over a list of people who had attended the viewing when she obtains it from the realtor.
In her police report, Grace said she believed the jewelry had been stolen earlier in the week but then returned to get the security footage.
The week before the housekeeper reported the theft, she noticed one of the 39-year-old singer's rings was missing but assumed the star had it, and a few days later, she noticed other jewelry items weren't there but again thought the "OMG" hitmaker had taken them.
The case is currently under investigation.