The international runway is coming to Atlanta in the form of Sheen Magazine and its annual Kimmie Awards.
The Kimmie Awards weekend is being hailed as the fashion event of the year in Georgia. The weekend conference and awards program will be held April 27 – 29 at the upscale Marriott Marquis, operating off the theme "Dream in Color: Celebrating Ingenuity in Living Color."
Sheen Magazine founder and publisher Kim Chapman and editor-In-chief Sammie Haynes along with members of the Sheen staff hosted a scrumptious media brunch at the Marriott as a way to trumpet their entrance into the Peach State from their original haunts in the Carolinas.
Every attendee was greeted with fresh fruit and Strawberry Mimosa's, and the brunch included fried chicken breast strips and red velvet waffles. Actor Medina Islam of Tyler Perry's "The Have and Have Nots" was posted up strong at the brunch and will serve as an announcer.
The Kimmie Awards will kick off on Friday, April 27 With with their ninth annual Dream in Color Fashion Showcase to benefit the Chapman Foundation Inc. followed by the Red Party (comedy show and live concert). The Chapman Foundation awards scholarships to graduating high school seniors in the Upstate of South Carolina.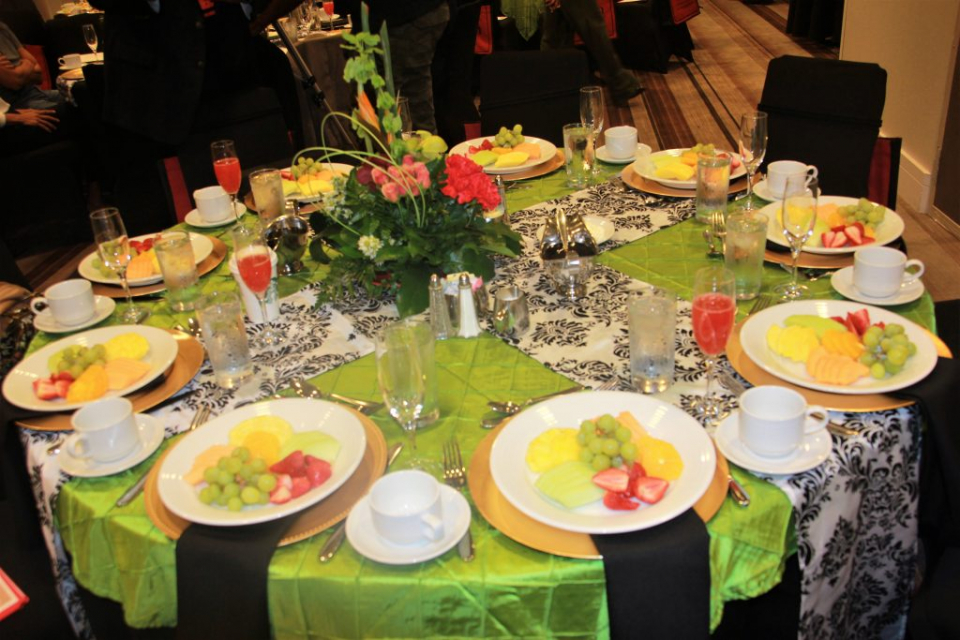 Chapman, an entrepreneur and beauty product manufacturer for over 30 years, conveyed how she translated an innocuous idea of starting a magazine in order to advertise her own products in an internationally-influential publication that produces a spectacular award conference.
"Literally, I've been manufacturing products for 30 years. So I wanted to advertise and I went to some of the publications … and the prices were just ridiculous," Chapman told rolling out.
"And it was that day that I decided to start Sheen Magazine. Now it is worldwide and it teaches people to change their mindset and stop believing the lies about themselves. Because we've been keeping the same mindset and they don't care to change. So we decided that we're going to make that change. And when we make that change, they'll make that change. And the magazine teaches us that we're worthy because we've been oppressed for so long and told that we're unworthy and that our features are not the best. I want to teach my daughter and my son that we are worthy. The universe is never without."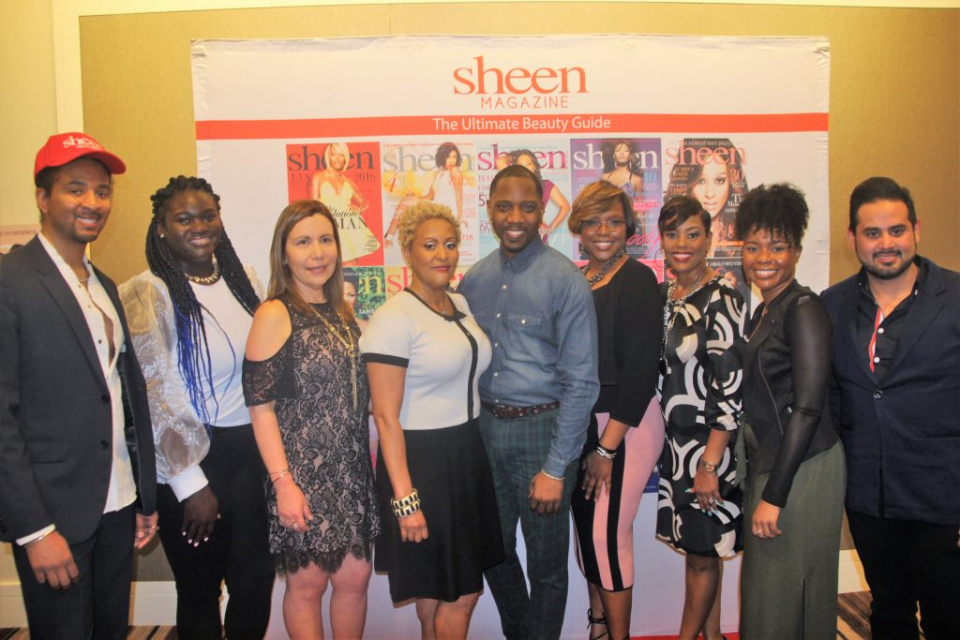 Haynes said the weekend, which got its name by combining Kim Chapman's and Sammi Haynes' first names to produce "KIMMIE," is about much more than getting glammed up and being awed by runway-worthy models and celebrities — even though that is part of the conference.
"It is to celebrate people of color and to bring awareness to what we do in the community, the region, the nation and the world," Haynes said. "There are not many platforms for people of color are given to celebrate everything that we do. So as the ultimate beauty guide — sheen stands for 'shine' — we feel it is our purpose, our calling to celebrate women of color. It is to celebrate celebrities and tastemakers and influencers and even community leaders who are doing extraordinary things."