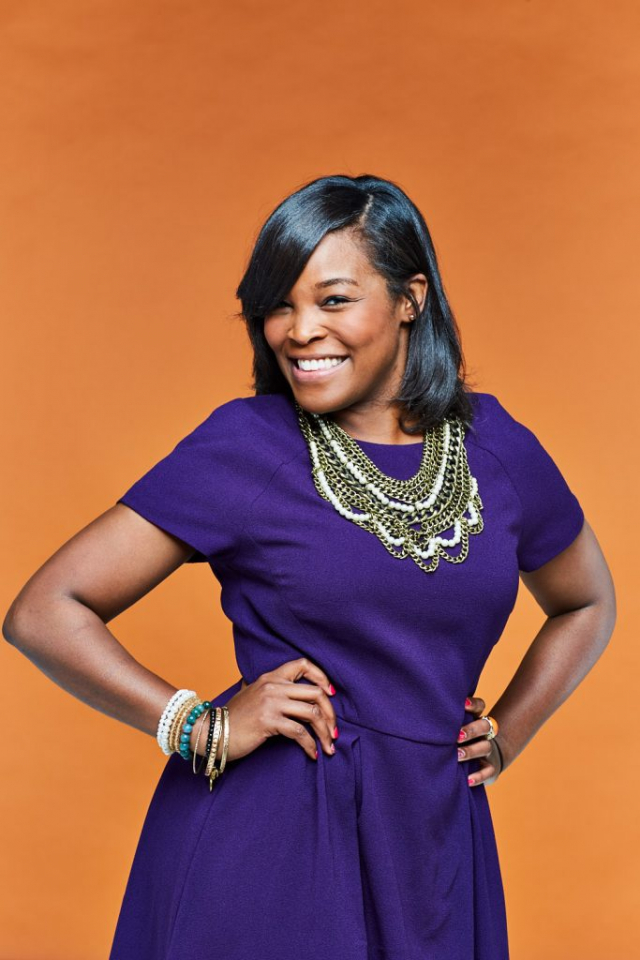 Sports publicist Tareia Williams, director of communications at Turner Sports, utilized education to become a go-to expert in her industry.
The Clark Atlanta University graduate got her start by gaining real-world training from internships, mentors and being a constant student of the game.
With over 10 years of public relations experience under her belt, Williams' career has consistently evolved because she was not afraid to take risks and embrace her mistakes.
Read how Williams leveraged her mistakes to become one of the best in her field.
As a Black woman, what do you consider your superpower?
As a Black woman, I think my superpower is "resilience." Black women have traditionally been counted out or doubted but that never stops us. At times, we go through the lowest of lows only to come back stronger than before. We've birthed nations, built million-dollar businesses, created thriving communities, started movements and helped shaped the culture.
What key skills or qualities make you unique as an African American female leader?
Versatility and strength.
What thoughtful or encouraging piece of advice would you give to your younger self?
"There is still a lot to learn, and there is always great stuff out there. Even mistakes can be wonderful." – Robin Williams. In my 20s, I thought I knew it all but there was so much more for me to experience and learn. During that time, I needed to slow down, embrace mistakes and learn the lesson.  There is always something more to learn. Sometimes, failure can be the best stepping stone.
If you could thank any Black woman history maker for her contributions to society, who would it be and why?
Maya Angelou for her influence and work for women and African-Americans. To this day, her contributions to society and the culture have had a lasting impact.  
Why is it important for seasoned and experienced Black women to reach back and help younger women of color?
As women of color, we always look to those that have traveled the road before us for guidance, advice and support. For younger women, it makes the road a little more difficult to navigate if there are landmines and road bumps that they didn't see coming.  However, it's a collaborative journey. As African-American women, we all have to put in the work — young and old — when it comes to success. Everyone has a role to play; that's why mentorship is so key in our professional growth.
How do you feel about the hashtag #CollaborationOverCompetition?
Collaboration keeps us from being crabs in a barrel. If we can work together to rebuild the communities and wealth we once had, we are unstoppable. Look at the power behind #BlackTwitter. The collaboration we have as a community on social media to stop violence, make businesses rethink their strategies and on a more positive note create new shows, find new talent or content is amazing.
What qualities or values do you deem indispensable in your business partners or collaborators?
Trust and honesty are key.
What are your thoughts on taking risks? Making mistakes?
There is always something to learn from making mistakes.
What are three success habits you implement into your daily routine to maintain your success, sanity, peace of mind, etc.?
Prayer, meditation and shea butter. Prayer to thank God for my success and peace of mind, meditation for my sanity and shea butter to keep the melanin intact. *Water and exercise are in the top five.
As a successful woman in business, what is your greatest or proudest achievement?
That my voice is heard, and my opinion is valued.
Who is your biggest inspiration? Why?
My grandmother Earnestine Williams. She died recently but lived a full life until the age of 99. She was a humanitarian, community leader, mother, teacher and a comedian in her own right. She passed her amazing traits of kindness, class, respect, faith and hard work to her grandkids. While I miss her dearly, I carry a piece of her daily in how I treat others and the energy that I put into my work.
If you could have any person in the world become your mentor, who would you choose and why?
Michelle Obama. To be able to hold one of the highest positions in the world while maintaining class and grace throughout the good and bad times is a gift. It would be an honor to learn from her and get guidance on how to maintain sanity throughout it all.