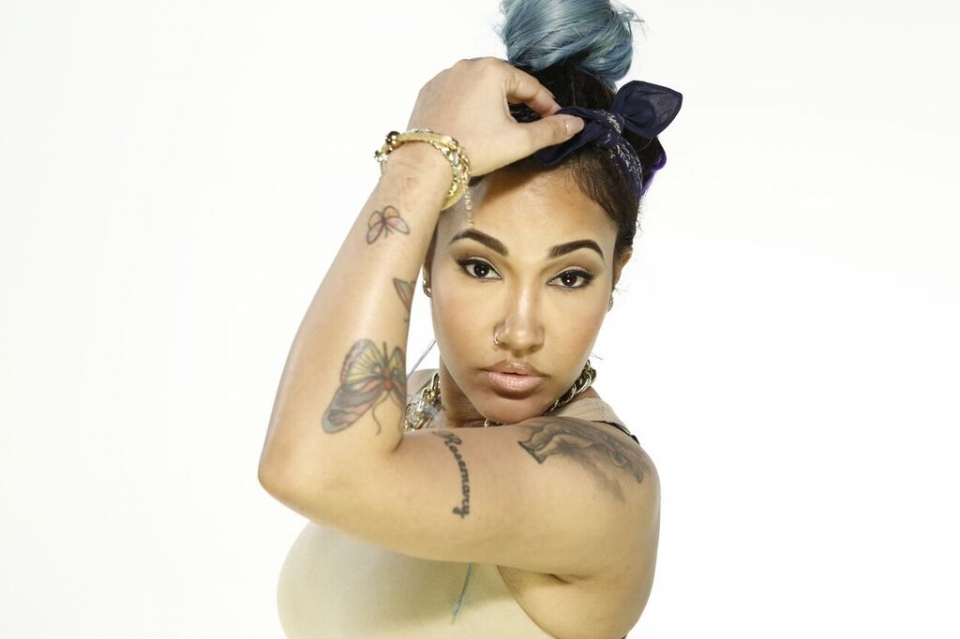 Jagged Edge came out of hybernation in 2018 when they broke TV One's ratings records when their "Unsung" episode aired. The "Where the Party At?" artists have been stirring up noise in the studio, producing some rap music bangers with and for the female rap artist who goes by the stage name of Kourtni Myers. While growing up in Fort Myers, Florida, she performed at all the local hot spots but wasn't getting the star power she was seeking. It was time to move on.
Rolling out sat down with Myers to find out why she moved to Atlanta to "blow up."
How long have you been rapping and performing?
I've been writing raps and performing since high school. My first song was titled "Bonnie & Clyde." I started writing the lyrics to my favorite songs on the radio; then, from there poems. I just was really writing lyrics. I grew up in a Christian background and wasn't allowed to listen to hip-hop. I think that's what made me fall for writing lyrics so much.
At what age did you know you wanted this to be your professional career?
I would say my early teens. I used to go to the teen clubs and stand around with the guys and freestyle battle. I would be the only female over there giving them a run for their money and none of it was prewritten lyrics. I would be calling out the way they look, their clothes and style, just to show them it was off the head.
How did you meet Jagged Edge?
Once I met Brian out and about in Atlanta and I told him I rapped, he asked me to send him some music. Of course, I keep a catalog of records complete. He told me he liked what he heard and invited me to the studio, and I would be in there writing on the spot — knocking songs out one after the next. It wasn't long after that until he introduced me to the rest of the gang.
What was it about you that made them want to pursue you as their official artist? 
You mean besides me being just a dope female rapper? I would have to say, I think because my background is pretty dope, as well. I'm bi-racial; my dad's white and my mom is Black. Growing up in Florida, I grew up with a wide range of genres. A lot of people don't know this but I listen to a lot of alternative and reggae music. When you have a real love for music, you can never just limit yourself to one genre and that plays a major part in the way I create and view music. Plus, I think they just really wanted to get into producing rap records, so it was all just perfect timing.
What advice would you give to other new artists about this business?
Try to come up with your own style or sound. You never want people to hear your work and tell you how much you sound like the next person. It's more of an impact when people hear your music and they are like, "Whoa, who is that?" It's also important to create a buzz that makes them keep their eyes on you rather than you always doing the chasing.
What is it that you like about working with Jagged Edge?
It's a vibe thing too when it comes to creating. It's all vibes. You can't make good records without feeling comfortable. Plus, the music Jagged Egde produced for me so far has people saying, "Wow. That's produced by Jagged Edge?" It's a daily learning experience for me that I truly treasure.
Tell us a little about your next big project (music video) and the song you are about to drop.
I can't wait to start my project T.O.M (12-12-12). It's going to be very close to me. It's like my baby. I was a victim to a shooting on that day and almost lost my life. I have decided to air out more of that tragic night. That date is history to me because their will never be another day where the numbers are all the same. That day made the news and so did I. I'm blessed to be here, which I will be expressing in this project.
What is the new single? What make this song the one?
I personally at first wanted to run with another record, but I was persuaded into doing a record that will "separate me from the others as a female," says Jagged Edge. I feel it's important to let the world know it's not all about shopping, men, and being cute and the more I think about it, I'm now convinced the guys are right. I'm so excited to bring to y'all  the single titled "SLUMS." I've been through so much and can't wait to share this with the world in hopes to touch a few. I love people and I love my audience. I want to just thank you for doing this interview.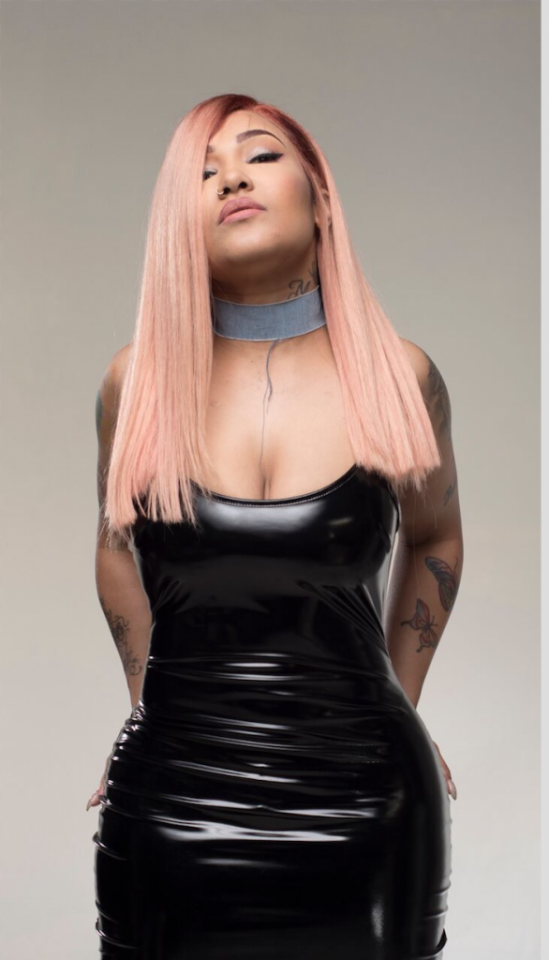 Follow Kourtni Myers on social media and all music platforms @kourtnimyers. Check out the photos, after the break.