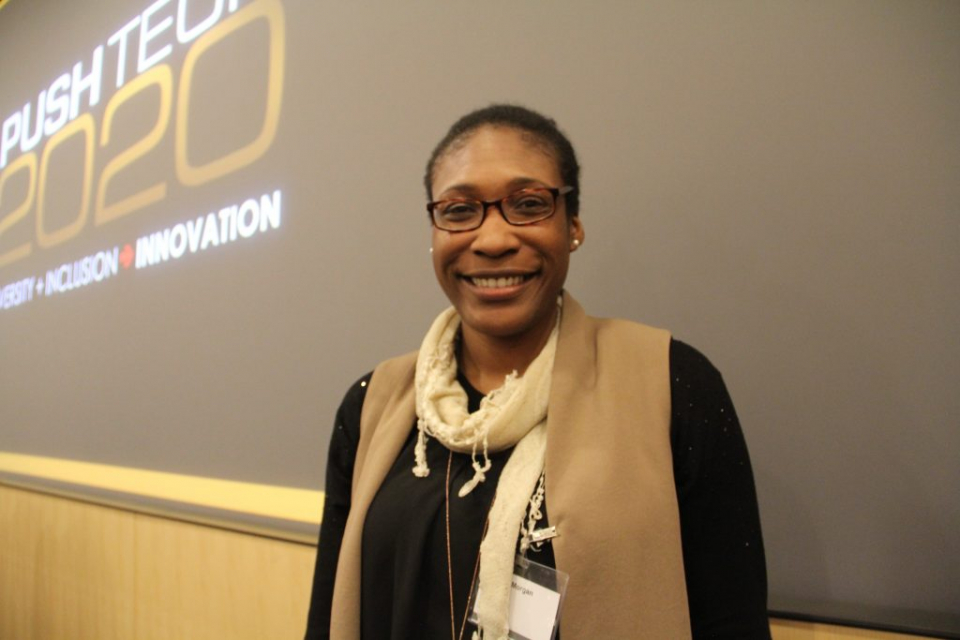 Two years ago, on Jan. 11, 2016, a new head of inclusion and diversity was inducted at Pinterest. Candice Morgan became the company's first-ever employee to hold this position. Prior, Morgan worked at Catalyst Inc., the leading nonprofit organization with a mission to accelerate progress for women through workplace inclusion. She was there just short of a decade working with organizations across a range of industries from finance to construction, technology and consumer goods.
Rolling out recently spoke with Morgan at the PUSHTech2020, Rainbow PUSH Coalition and Citizenship Education Fund's 2018 Annual Summit held in Silicon Valley. She explained why she chose to attend this event. "I think it's important to be at PUSHTech 2020 because if we really think about the Civil Rights Movement over time, the stage we're at right now is about economic empowerment, career growth and the ability to be in high growth industries as people of color. I think the legacy that Rev. Jesse Jackson and many other Civil Rights leaders bring needs to bear fruit in the tech industry," she said.
When Silicon Valley's diversity issues made national headlines, Pinterest took action. In full transparency, they admitted the referral of candidates were white or Asian men. They vowed to change that and adopted the NFL's "Rooney Rule," which requires at least one person from an underrepresented background and one female candidate to be interviewed for every open leadership position.
"My advice to any underrepresented talent that wants to enter tech, whether you are a woman, whether you are from an underrepresented group, Black, Latin American, don't let doubt hold you back. Don't worry about feeling like an imposter. Don't worry about being the only [one]. Don't believe the hype when you watch shows like 'Silicon Valley,' … if you don't see yourself, you can't potentially be there. You absolutely can. There are people waiting to welcome you. Come and claim your space," she closed.