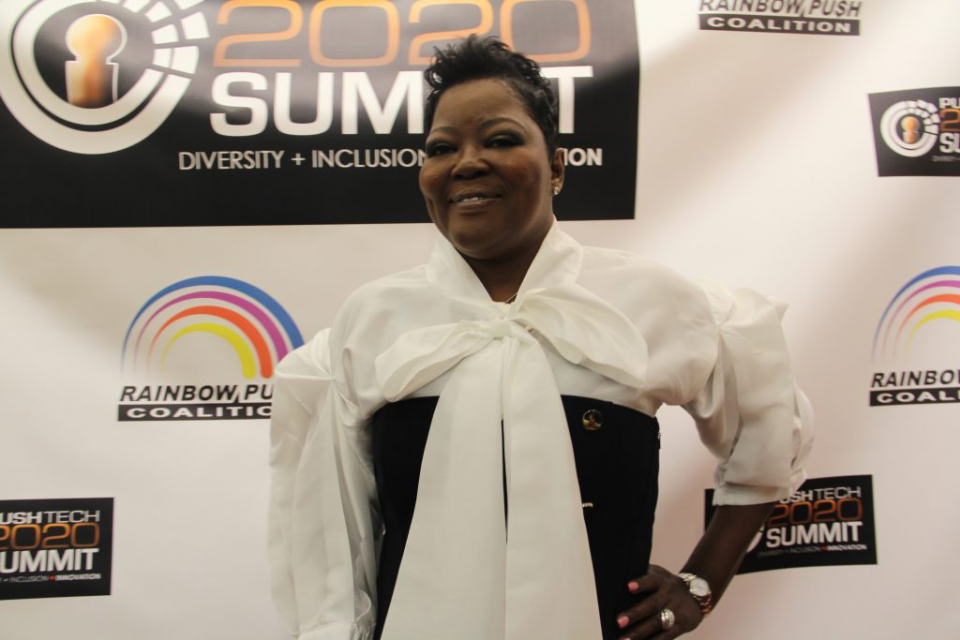 Wanda Durant is an impactful leader, an advocate and entrepreneur. She is the mother of NBA star Kevin Durant. Mama Durant earned the title "The Real MVP" after her son attributed his success from the 2017 NBA championship and 2017 Finals to his mom. Having dedicated the majority of her life to being the best mother she could be, she decided to give her time to philanthropy. Following her passion, she created Hope, Dream Believe and Achieve (HDBA LLC), to share her blueprint with parents on how to raise successful children. She recently shared her life story in the movie, "The Real MVP: The Wanda Durant Story" produced by the musical artist, television producer and actress Queen Latifah.
We caught up with Mama Durant at the PUSH Tech 2020 Summit in Silicon Valley. She spoke on the Mothers of the NBA panel. The PUSH Coalition is an organization founded by the Rev. Jesse Jackson that focuses on implementing ways to fight for social justice and increase diversity in technology.
"It was important for me to be a part of PUSH Tech 2020 because I wanted to lend my voice to the importance of the inclusion of women, in particular, African American, women of color, even women and children from underserved areas [so] that they too could be a part of the technology age," she shares.
From overcoming the challenges of being a single mother at 21 to raising two successful sons, Wanda Durant is a great role model for young single mothers.
"My advice to single mothers who want to transform their lives is to first be honest about who they are and where they currently are in their lives, then find out who they want to be, and then take the steps and make a plan that aligns with that," she tells rolling out.