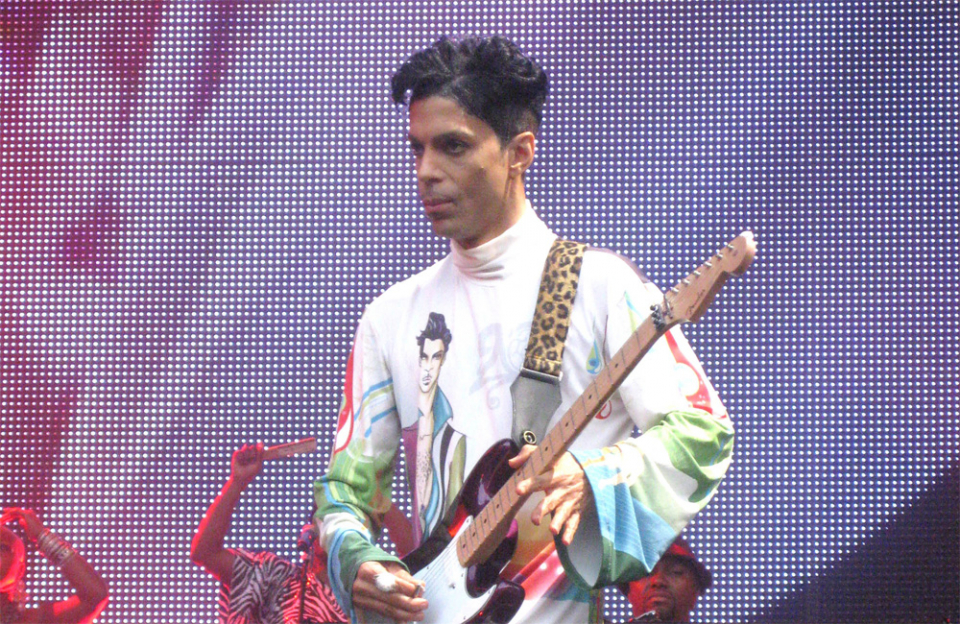 Prince's estate and Warner Bros. Records have released the original version of his hit song "Nothing Compares 2 U" to mark the second anniversary of the music legend's death.
To mark the second anniversary of his death on Saturday, April 21, 2018, Warner Bros. Records dropped the hit song which the "Purple Rain" hitmaker originally gave to his side project, The Family, six years before Sinead O'Connor put her spin on it in 1990. The music icon — who died from an accidental overdose in April 2016, at 57 — later featured a live recording of the emotional ballad on his 1993 greatest hits boxset The Hits/The B-Sides.
The gem was recorded at the Flying Cloud Drive Warehouse in Eden Prairie, Minnesota, in July 1984, where Prince recorded and rehearsed before building his Paisley Park estate. The track features a saxophone solo by Eric Leeds and the backing vocals by the singer's former on/off girlfriend Susannah Melvoin, but other than that it was performed and produced entirely by the 'Kiss' singer.
Prince's longtime engineer —who worked with him on "Purple Rain," "Around The World In A Day," "Parade" and "Sign O' The Times" — Susan Rogers, oversaw the recording. She believes the track was inspired by Prince's housekeeper, Sandy Scipioni, who left after her father died suddenly. Speaking to BBC 6 Music, she said: "The line 'all the flowers that you planted in my backyard went out and died' … it would have been Sandy who planted those flowers. There was no romantic relationship with Sandy. It's not a pained, 'Help me, baby' track. It's, 'You're gone and I miss you,' which is probably why he felt comfortable giving the song away. He released his material based on what he wanted us to know about him and, wonderful as it is, he didn't want it to represent him."
The video that accompanies the release of the song features footage of Prince rehearsing with his band, The Revolution.
The release of the track comes after the criminal investigation into the star's death was closed.
Carver County Attorney Mark Metz said in a statement: "Despite the intensive law enforcement investigation, there is no reliable evidence showing how Prince obtained the counterfeit Vicodin laced with fentanyl, or who else may have had a role in delivering the counterfeit Vicodin to Prince. Therefore, without probable cause and no identified suspect, the Carver County Attorney's Office cannot file any criminal charges involving the death of Prince. There is no doubt that the actions of individuals around Prince will be criticized, questioned and judged in the days and weeks to come. But suspicions and innuendo are categorically insufficient to support any criminal charges."