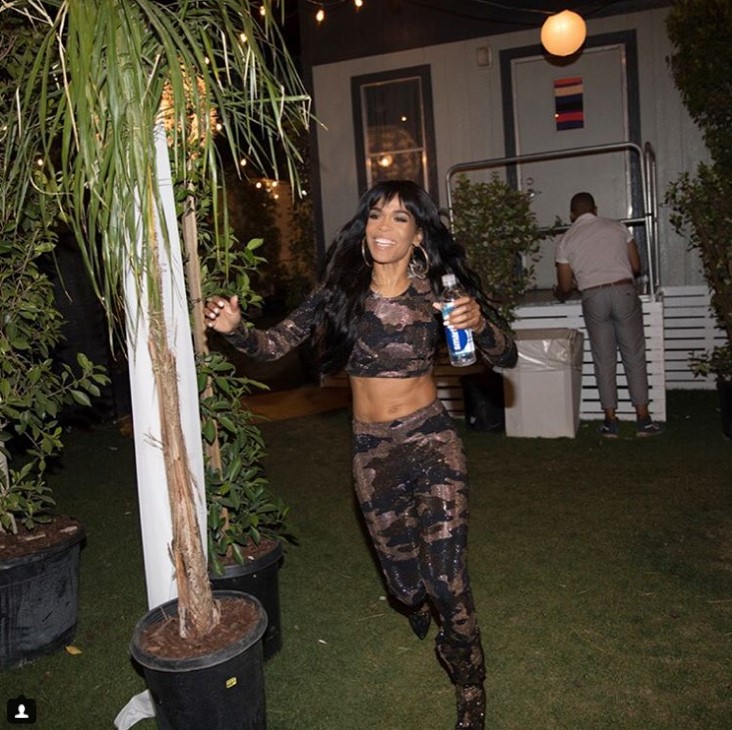 Michelle Williams initially told no one of her relationship with current fiance Chad Johnson, not because he is a white man, but because she wanted nothing to sully or pollute this blossoming romance that could potentially be a beautiful and long term union.
Now everyone knows.
Williams of Destiny's Child fame revealed exclusively to PEOPLE that after a year of dating, she is engaged to the love of her life.
The sparks between Williams and Johnson popped off at a spiritual retreat in March of 2017, and they have been building a strong relationship ever since, through conversations on Instagram, over text message and FaceTime calls.
They took their romance public in July via Instagram. And then on March 21, Johnson put a ring on it — more specifically a 5-carat engagement rock. The couple is going to tie the knot this summer, according to PEOPLE.
"Since 2006, Johnson has run Elevate International, a nonprofit that serves urban youth and families with spiritual retreats. It was at a 2017 retreat for adults that Johnson met Williams," the magazine stated.
"I was in a horrible, dark place," says Williams, who explained on "The Real" how an ex cheated on her. "I just needed to go somewhere where I could get a message of hope and restoration, rejuvenation — get connected to God."
Johnson, who has pretty much raised his two nephews, 15 and 16, said he cannot wait to start his own family.
"The biggest desire in my life is to have a wife and kids," he told PEOPLE. 
Besides, he's was climbing up there age and he felt like time was racing.
"I was getting ready to turn 40, she's in her late 30s," Johnson says of his life before he met Williams. "Neither of us have been married, had children, and I think you just get to a place sometimes where you're just so career-driven, so focused on what you're doing at the moment, that it's kind of a comfort zone. Both of us were in very similar places on a personal level."
Williams, who waited three months before starting to date Johnson in July 2017, says she kept their relationship private for this reason:
"I didn't even tell any people I was talking to Chad. I wanted to treat this relationship differently because obviously, all my past relationships have failed. I didn't want to talk about another relationship that possibly wasn't gonna go anywhere," says the singer, who didn't start to introduce her new beau to friends — including fellow former Destiny's Child members Beyoncé and Kelly Rowland — until they were Instagram official.
And they have been bequeathed blessings from matriarch Tina Knowles Lawson.
"This is my newest favorite couple. They are evenly Yoked. A fine young man. A gorgeous young lady inside and out," Knowles Lawson captioned an Instagram post with the pair in September.
And they want everyone to know they are comfortable with their interracial relationship.
"I'm white, she's black," says Johnson. "What a special time for our relationship to be on display in that respect with the tension in the world and in our country."
Johnson and Williams also hope their relationship will inspire others not to give up on love and marriage.
"Don't lose hope in love," says Williams. "I do think you should not focus so much that if you're not in love that you get depressed about it. … Just don't lose hope. But definitely, be doing what you can do to make yourself a better person for the person that possibly is on the way for you."