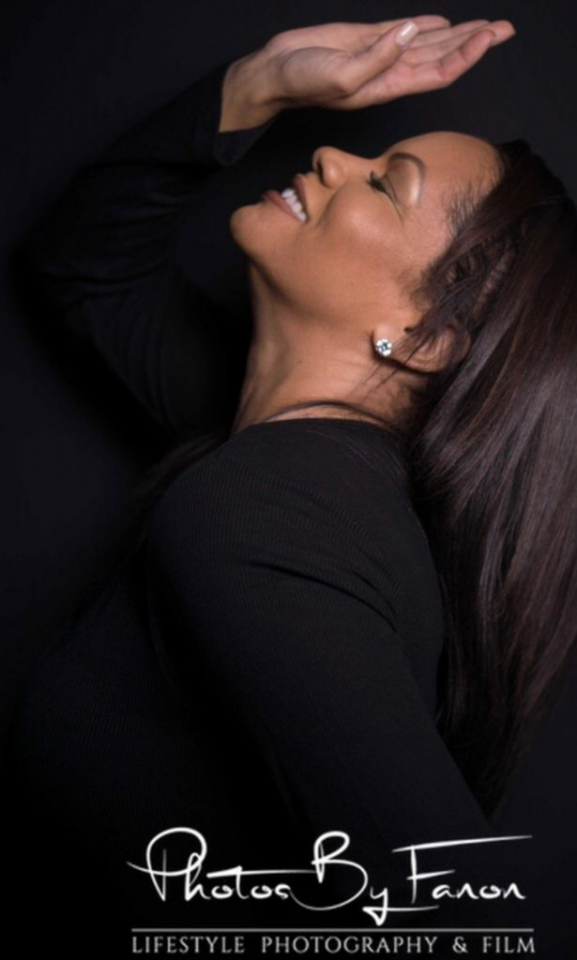 We continue our Sisters with Superpowers series with multicultural maven Goldie Taylor, who is the chief marketing communications officer of the Metropolitan Atlanta Rapid Transit Authority (MARTA). A prior service active duty U.S. Marine Corps public affairs broadcaster, Taylor has been a working journalist and communications executive for 30 years. Joining MARTA from New York-based IAC Publishing, she started her career as a staff writer at The Atlanta Journal-Constitution and as an assignment desk assistant with CBS Atlanta.
In the years since, Taylor has been a communications consultant to the presidents of both NBC News and CNN Worldwide and has been a senior leader with Edelman Public Relations and GCI Atlanta. She has cultivated an extensive background in consumer brand marketing, corporate and executive communications, digital engagement, public policy analysis and social innovation. Dually, Taylor has also been a political communications and field operations consultant to candidates for local, statewide and national office.
In a previous role, Taylor was the chief architect of Procter & Gamble's My Black is Beautiful campaign and the marketing force behind CNN's "In America" series. A sought-after public speaker, Taylor has addressed audiences at the National Center for Civil and Human Rights, Harvard University, Morehouse College, Emory School of Law, Princeton University, Duke School of Law, National Association of Black Journalists, University of Missouri School of Journalism, The King Center, the Cambridge Speaker Series and many more.
Taylor is also a featured political analyst on NBC News, MSNBC, CNN and HLN, and was most recently Editor-At-Large for The Daily Beast. She has been a guest on programs such as HBO's Real Time with Bill Maher, The Dr. Phil Show, The Steve Harvey Show, and Good Morning America. She appeared in "Light Skinned Girls," a documentary released by the Oprah Winfrey Network (OWN) and "Eyes on the Prize: Then and Now" on PBS.
Rolling out spoke with this marketing and communications maven to understand more about her leadership style as an African American woman and also to find out her superpowers.
As a Black woman, what do you consider your superpower to be? 
As a contemporary phrase, #BlackGirlMagic has been used to describe the seemingly effortless way we are able to master our circumstances. But the truth is, what looks like "magic" is hard work and our mothers and grandmothers were putting it in long before we were glimmers in their eyes. My superpower, like theirs, is my creative spirit and my relentless attitude when it comes to my passions.
What key skills or qualities make you unique as an African American female leader?
A colleague once said, "You don't seem surprised to be here." By "here," she meant my position as a senior vice president and practice leader with a global advertising agency. In fact, I was not. I had put in the work. Thus, I came into the opportunity with a confidence in my gifts and ready to run. Too many of us are still checking to the left and to the right, when we should be checking inside to be sure we are living on and in our purpose.
What thoughtful or encouraging piece of advice would you give to your younger self?
Baby girl, get some sleep and take care of yourself.
Why is it important for women of color to lead or work in leadership roles and decision-making capacities?
Quite frankly, we cannot always expect our diverse voices and perspectives to be reflected in every quarter of life. However, when we have the opportunity to invest in and lift up women of color, we should not miss that opportunity. Innovative go-to-market strategies are born of culturally-connected leaders; Leaders who don't just think "outside the box," but are willing to destroy the box altogether.
Why is it important for seasoned and experienced Black women to reach back and help younger women of color? 
Who else will? Seriously, who else has the vested interest?
How do you feel about the hashtag #CollaborationOverCompetition? What qualities or values do you deem indispensable in your business partners or collaborators?
I am the sum marriage of both. I am competitive by my very nature. That said, my game plan is always a participatory approach to creative visioning, strategic planning and execution. I want everybody at the table, willing to use every tool in the shed.
"If you want to go faster, go alone. If you want to go further, go together." -African Proverb
What are your thoughts on taking risks? Making mistakes?
There is no such thing as a "safe bet." You have to be willing to put some skin in the game. And, so what if it doesn't pay off this time? Keep moving. Acknowledge your mistakes, make the appropriate adjustments and step to the next challenge.
What are three success habits you implement into your daily routine to maintain your success, sanity, and peace of mind?
I do "morning pages" every single day, before I get out of bed– three long-hand pages in a journal. I take a daily walk, usually in the afternoon, to clear my head, connect with my spirit and re-center myself. And then, each night, I meditate for at least 20-30 minutes. Those moments of just breathing are critical and the practice stays with me through the following day. Taken together, these three things help fill or re-fill my creative well.
As a successful woman in business, what is your greatest or proudest achievement?
I am the chief architect of My Black is Beautiful, a campaign from Procter and Gamble. When I created the strategic framework, negotiated the first partnerships and executed the launch events over a decade ago, I had no idea how incredible and sustainable the program would be. My idea was to create a national conversation, for and by Black women, about how we saw ourselves. I wanted to challenge the universally accepted beauty standards. Convincing P&G [Proctor and Gamble] to put real money behind such an effort was the toughest, most rewarding single thing I have ever done.
Who is your biggest inspiration? Why?
My 5-year-old granddaughter Taylor-Marie. She is intellectually curious and fearless. She makes me want to do everything I do better than I did it yesterday.
If you could have any person in the world become your mentor, who would you choose and why?
I do not believe in "mentors." The world is a classroom. I believe in being observant and digging in.
How do you define innovation?
Adding two or more seemingly disparate parts together to make a resulting thing to do something it has never been able to do before.