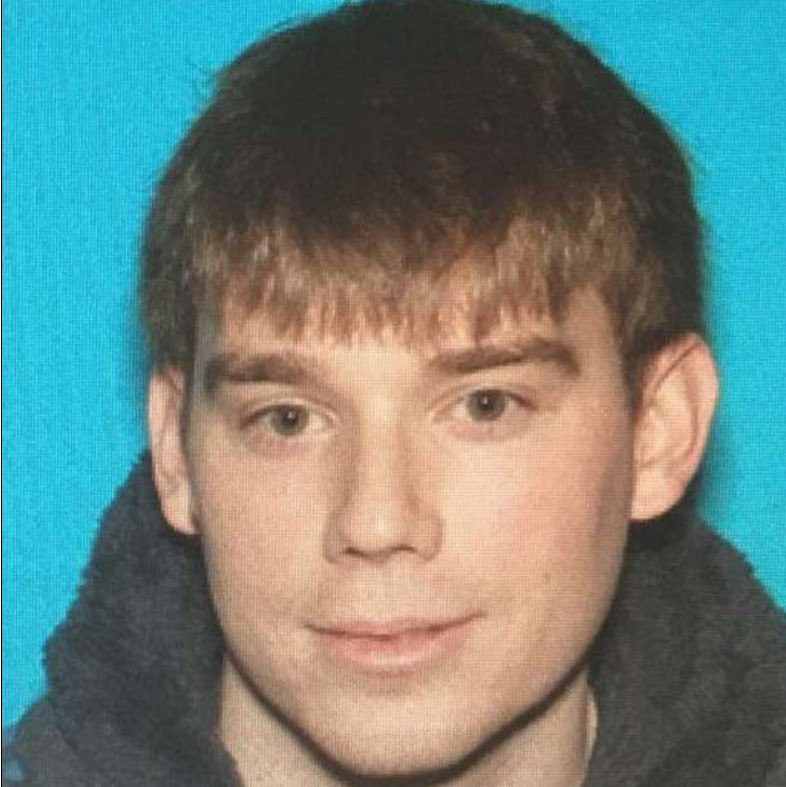 The suspected White terrorist who gunned down and killed four people with a high-powered assault rifle at a Waffle House in Nashville, Tennessee on Sunday, and then dashed off into the night naked, has been captured by law enforcement.
As was expected, the White suspect, Travis Reinking, was taken alive, the New York Times indicated.
Turns out that Reinking, 29, did not hide far from where he lived, Nashville police told the media. Reinking was found in a wooded area close to his apartment complex after a massive local manhunt of about 160 law enforcement officials was unleashed to track him down.
BREAKING: Travis Reinking apprehended moments ago in a wooded area near Old Hickory Blvd & Hobson Pk. pic.twitter.com/00ukga37s6

— Metro Nashville PD (@MNPDNashville) April 23, 2018
He was also armed and very dangerous. Police said he was found with a backpack that contained a handgun, ammunition and a holster, said Lt. Carlos Lara of the Nashville Police Department.
Four people lost their lives in the carnage — Akilah Dasilva, 23; DeEbony Groves, 21; Joe R. Perez, 20; and Taurean C. Sanderlin, 29 — and several others were wounded in the bloodbath.
It could have been much worse. James Shaw Jr., also 29, is being hailed "a hero" for wrestling the rifle away from Reinking as he paused from shooting to reload the weapon. Afterwards, Reinking fleed the scene naked, Shaw said on "Good Morning America."
Reinking has had previous run-ins with the law and was considered delusional by his own family members. Once, Reinking was arrested after crossing a security barrier at the White House in his bid to meet Donald Trump. He even believed that singer Taylor Swift had stalked him and had hacked into his cellphone and Netflix account.
Despite years of disturbing behavior, Reinking was allowed to own a substantial stash of weapons.
Reinking was forced to surrender those weapons after the White House arrest. And law enforcement eventually gave them to his father with the understanding that the son was not supposed to gain possession of them again.
Nashville police, however, insinuated that the father, Jeffrey Reinking, returned the guns to the son, including the AR-15 that he used to commit multiple murders.
The father has refused to offer comment when the media tried to reach him.