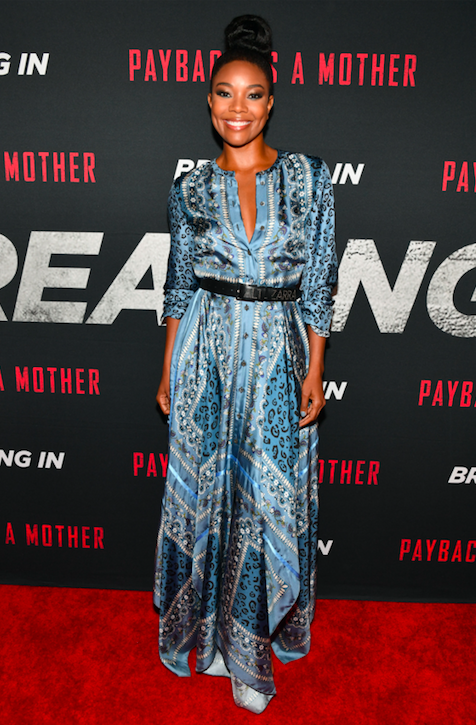 At a private screening for Breaking In in Atlanta, Gabriel Union and Will Packer were joined by Atlanta Mayor Keisha Lance Bottoms, producer Jaime Primak Sullivan and James Lopez. Jaime Primak Sullivan and James Lopez signed on to Will Packer Productions officially in 2017. In attendance for the pre-screening were celebrity/rapper Jim Jones, Falcon star Devontae Freeman, music super producer The Dream, actress/singer Deborah Joy Winans, actor Lamman Rucker, indie artists Kourtni Myers, Akbar V, rapper Translee, Nick Grant, Sister Circle TV hosts Kiana Dancie and Syleena Johnson, Egypt Sherrod, DJ Fadelf, singer Major and Sandy Lomax.
Breaking In is about a mother (Gabriel Union) who would do anything to save her children during a home invasion. We are going to see Union doing stunts and getting down and dirty like we have never seen her before. Billy Burke, Richard Cabral, Levi Meaden, and Mark Furze were really giving Union a run for her money. Also, behind every strong mother is the daughter she is raising to be just like her. Ajiona Alexis did an excellent job as the scared daughter listening to her mom every step of the way to get out of this crazy situation. Will Packer was brilliant for deciding to release this movie on Mother's Day weekend in line with the theme.
Please save the release date, May 11, on your calendar and be sure to check out this thriller and see Gabriel Union in rare form. Check out the photo gallery, after the break.