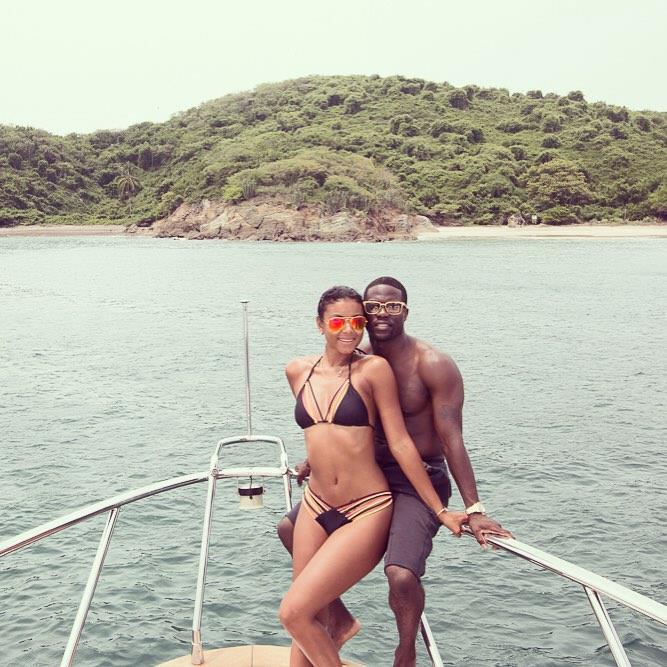 People upload thoughts and photos onto social media for memories and posterity. But some of what you say and the photographs you take can come back years from now to haunt you. Comedian Kevin Hart is finding out this the hard way.
Back in 2010, the Ride Along and Think Like a Man star tweeted a distasteful joke about dark-skinned women always having bad credit.
Someone reposted that old tweet and it hung up for hours before it was snatched down off the internet. Hart was 30 at the time and was still married to his dark-skinned wife, Torrei Hart, who birthed him two dark-skinned children. And you'd better believe Twitter was very quick to let Hart know these facts.
.
— Asia (@AsiaChloeBrown) April 21, 2018
— Asia (@AsiaChloeBrown) April 21, 2018
Kevin Hart tried to delete this tweet so I'll say it again; YOU'RE A DARK SKINNED MAN who HAVE A DARK SKIN SON AND DAUGHTER. You also don't know how to stay faithful to your LIGHT SKINNED WIFE so what does that make you??? A dark ass hypocrite. This remark is foul & disgusting. pic.twitter.com/MINicRXnKk

— 𝙹𝚞𝚕𝚣🌻 (@JaliyahChante) April 21, 2018
@KevinHart4real deleted the tweet like we ain't got screenshots 🙄Your DARK SKIN ex-wife was the one who held you down when you had nothing, you short bastard 😡pic.twitter.com/2QT2AGOAMk

— kris (@apieceofkake) April 21, 2018
Flip the page to view the rest of the merciless mob mauling Kevin Hart endured: