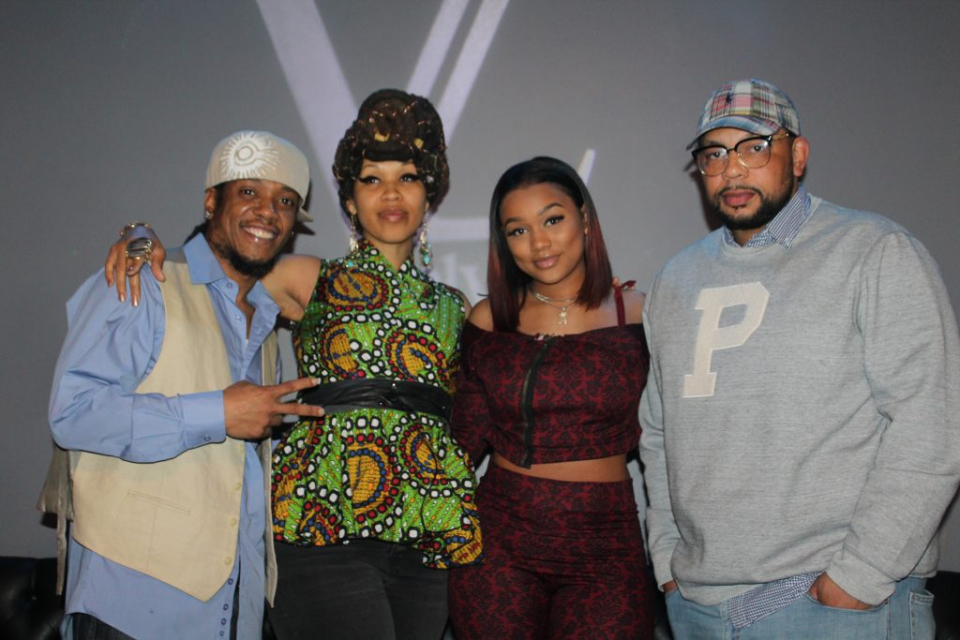 Recently #AnArmyOfUs in partnership with Firebrand Arts network and rolling out presented "Art Vibe" at the Velvet Lounge in Chicago. Art Vibe is the continuation of a discussion series that will lead into Black Culture Week, which is celebrated the week of Juneteenth.
This month's discussion centered around artists monetizing their art and the importance of building networks and relationships. Art Vibe consisted of a panel discussion and open mic with two featured performers.
The panelists were Fanta Celah, Just Flo, Lala of Rich Temper and Toussaint Werner. When queried about how they determine who their true audience is Lala of Rich Temper said, "I use my website and I have a subscribers list. The people that actually take the time to put in their email addresses and names let me know that they are fully interested in my brand. They are fully invested and keep up with what I have coming up."
Sam Trump closed the evening out with a great performance. Take a look at a few pictures from the event below.