Toya Wright writes new book with daughter Reginae Carter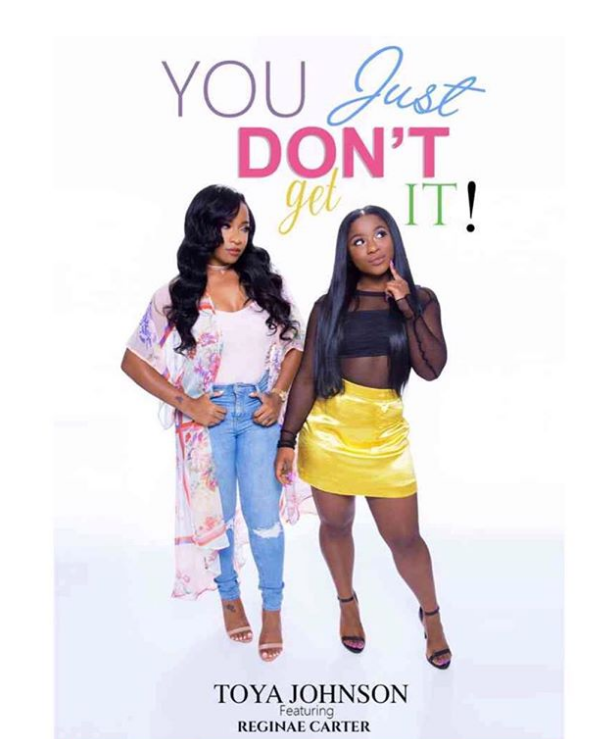 Toya Wright has written yet another book, but this time she joined forces with her eldest daughter, Reginae Carter, to dole out advice on how to deal with adolescent angst.
The book, You Just Don't Get It!, covers the well-known topic of teen rebellion for which few people have answers on how to deal with it.
As Wright, who now uses the last name Johnson, said on her Instagram post:
"Mothers do you ever struggle with trying to get things through to your teen, but they think they know everything? Well, you are not alone…. I shared my experience in our new book You Just don't get it! It's available now on ToyaWrightpublishing.com / Amazon and iBooks," Johnson captioned the post which features both these lovely ladies.
Fans cannot wait to scoop up a copy of her book and told her this on Instagram under Johnson's post.
"I need to read this for the future I have a nine-year-old and that time will be around the corner," one of them wrote.
Another fan gushed over the news: "So happy you guys did the book."
Another person wrote this: "Congrats. When we go through things, it feels like we are the only one who is going through," one of Toya's followers congratulated her.
"I can't wait to get my copy," wrote another fan. "My mother and I have yet to have that bond. My grandma raised me, and I consider her my best friend. I pray the day my mother and I can have a better understanding. Congratulations @toyawright @colormenaenae #inspired."
A third fan chimed in, writing, "My mom felt that way nine years ago, my last year of my teens 19. Your daughter was 10. Maybe my mom should have written a book back then. Or every other mom. 🙄🙄🙄🤦🏽‍♀️🤦🏽‍♀️"
One person who devoured the book soon after getting it wrote how much she loved the parts she's read. "I just bought it and read the momma gotta have a life too chapter! I can't wait to read it all." a really excited fan wanted to let Toya know.
Another commenter wrote, "Just mentioned this book to my 18-year-old daughter, that thinks she has it all figured out!! So we agree to read it together!!"