Flint, Michigan, was flooded with thriving lady entrepreneurs and goal getters this past Saturday at the inaugural GoGetHer conference. The conference took place at the First Trinity Church fellowship hall in Flint on Saturday, April 22. Starting with four workshops for attendees to choose from, to a panel discussion that included an educator from each workshop, every woman left the conference with new tools to make their dreams and goals skyrocket.
The founders of GoGetHer, Tachina Mack and Catrina Tillman had the vision to bring women together to stress the significance of helping ourselves first, then helping each other. And the turnout far exceeded what they imagined. "My dream was to survive," said founder Mack in her testimony about how she stopped at nothing, grew her mind, created her own opportunities and beat the odds. So many amazing women with amazing ideas came together to build, uplift, inspire, feast, laugh and network.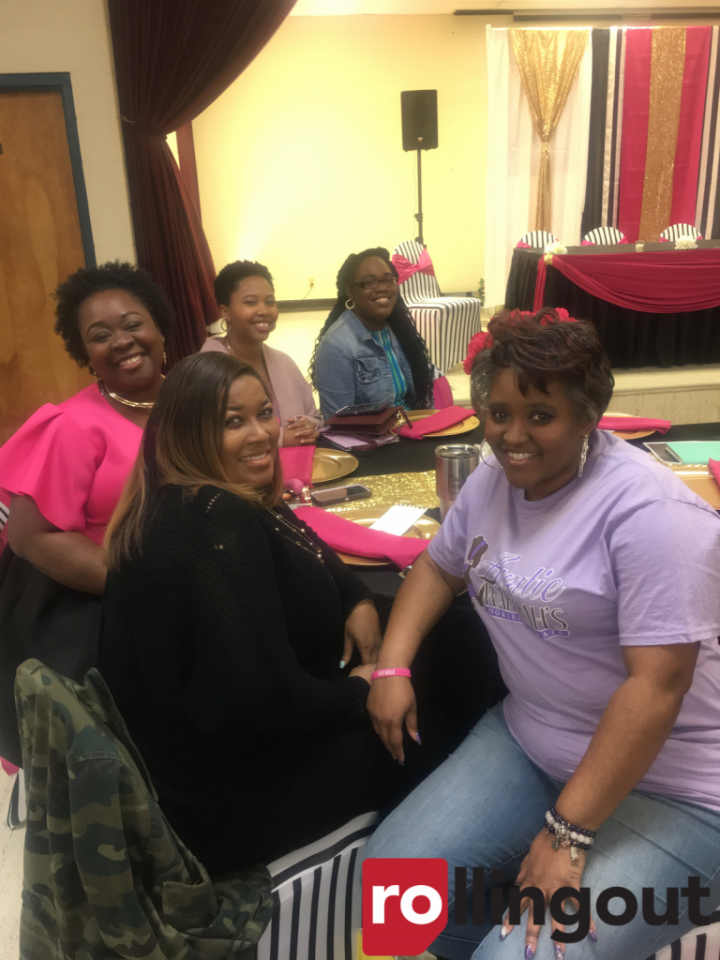 With multiple vendors, exquisite cuisine and desserts, plus a room filled with established female bosses, ladies were glued for the better part of their day, eager to grasp everything they could. Women were encouraged to practice discipline and give back to their community. There were multiple workshops that were catered to passion, branding, business, finance and funding. Each workshop was curated by one of the panelists, which included branding expert Brittany Alexis, Forbes 30 under 30 recipient Danielle Hughes, financial expert Chanel Uboh, business consultant Ebonie Gipson, CEO of Naturalicious Gwen Jimmere, and stylist-owner of Fashion Savvy beauty bar Tamela Tatum. The panelists shared so many tips, giving women a new outlook on life and handling business.
"Act on opportunity or God will give it to someone else," stressed panelist Jimmere when encouraging women to get out of their comfort zone. Each panelist chimed in on many different subjects that included facing your fears, pursuing your passion, turning "no" into a new opportunity, dressing the part, customer service and building a brand that sets you apart and brings something to the table that competitors can't provide. The discussion also touched on building an authentic substantial brand, prioritizing, self-care, doing your research, knowing your market, legal protection and doing what you love.
"Dreams without action is nothing but sleep, know who you are, you have something to offer," said GoGetHer founder Tillman. The goal was to not only inspire the women but to actually give them tools and make some necessary investments to put their big plans into motion. The GoGetHer conference awarded one young woman, Kala Wilburn, with "GoGetHer of the Year" for her hard work and philanthropy. There were also giveaways which included a branding box with a free website, business consulting and a cash prize.
Operating on a "no plan B" mindset, taking a chance on yourself, working collaboratively, being eager to learn and teach, going hard for your brand, going after your dreams no matter what, and being willing to pull another woman up to where you are is what makes a GoGetHer and this conference solidified that.
Check out some pictures from the GoGetHer Conference below.
[cigallery]